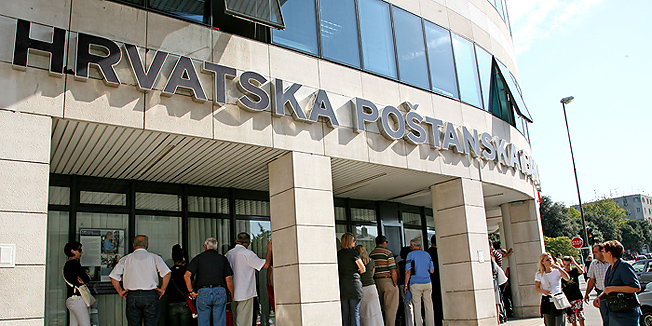 By Natasa Radic – Zagreb
By the end of July, the Croatian government should start, through two tenders, the sale of the largest state insurance company – Croatia Osiguranje and the only domestic bank – Croatian Postal Bank. This was decided on the last week's Government, and it is expected that the sale of the two state-owned companies will bring about 270 million euros.
The state has currently 80 percent of shares in Croatia Osiguranje, and after the sales process ends, it will keep 25 to 30 percent. After the sales ends, it is expected that the additional recapitalization will happen, through which the ownership of the state will go down to max 30 percent, but more probably at 28 or 29 percent. Finance Minister Slavko Linic assumes that the state could sell 42 percent of its current stake in the state insurance company.
– Croatia osiguranje can expand in the region, but it does not have enough capital. That's why we go to the model of selling the minority shares, but with capitalization – said the Minister of Finance.
Interest in taking over the Croatia osiguranje was already expressed by Adris Group, Polish PZU and Slovenian Triglav. The final decision will depend on who will apply on a tender and what kind of offer will be presented. The Government intends to have tenders for the sale already in July, and the offers are to be discussed in September.
HPB – Croatian Post Bank has another future as the Government will sell it competly. The government has made a decision that will offer potential buyer all of 871,142 shares held directly or indirectly by the state,  through the Croatian Post and Croatian Pension Insurance Institute. It is about 99.13 percent of the share capital of this state owned bank.
Finance Minister Slavko Linic said that the government wants to ensure future growth and development of the bank and through the budget that is simply not possible. The new owner is expected to recapitalize the bank and thus qualify for further competition in the Croatian market.
Croatian Post Bank does not have loans in Swiss francs and has significant potential for growth. According to the daily Jutarnji list, there will be a lot of interest for the take over of this bank.
According to the newspaper, among the potential future owners of the Croatian Post Bank, the most serious ones are OTP Bank and the Belgian KBC, who recently pulled out of the ownership structure of New Ljubljanska Bank.