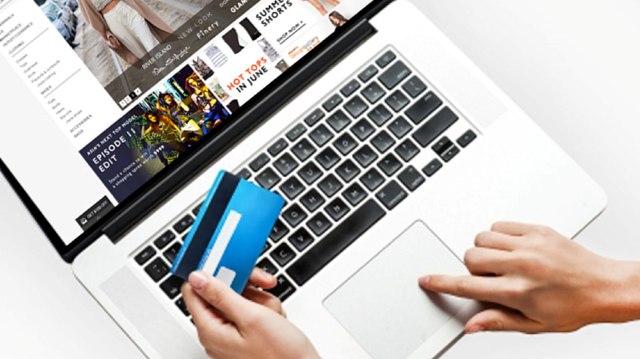 Tirana, 29 July 2016/Independent Balkan News Agency
By Edison Kurani
The Albanian government has decided to apply Value Added Tax and a customs fee on all products over 22 euros which are purchased through the internet.
Also, any gift that a citizen from Albania receives from abroad will, from now on, be subject to VAT tax and a customs fee if the value is over 45 euros.
These two decisions which were ratified by the government yesterday, have not been received well by consumers, who have complained in social networks.
The decisions that increase taxes
According to the government decision, any online purchase that exceeds the amount of 22 euros will be subject to a 20% VAT tax and a 2,4% customs fee.
Also, gifts that citizens receive from abroad are taxed with the same rates when the gift's value is over 45 euros.
This means that for all purchases over 22 euros and gifts from above over 45 euros in value, individuals must take into account the fact that prizes are 22,4% more expensive.
These developments come two years ago after the same government decided to increase the limit of non taxable online purchases from 70 euros to 140 euros.
An explanation comes from the Ministry of Finance for this change. According to this ministry, the drop of the limit is made to avoid dishonest competition for companies that import and sell their products in the country, by paying all taxes in import.
Discontent from buyers
In Albania, the majority of shops and markets sell uncertified products, fake ones and products of a low quality. They do this in exchange of prices which are often abusive. Many shops sell branded clothing products, but they are often fake. What's more, the quality is very poor. Meanwhile, the prices applied on them are a fraud in itself.
Under these circumstances, many Albanians have set their sight on purchases from abroad. They are able to travel to neighboring countries, especially Greece and Italy and do their shopping their there, in order to meet their needs for clothes and other daily products.
Others choose to do this through the internet. The reality is that besides abusing with the quality and authenticity, shops in Albania also have a high cost which is reflected on the price. Thus, when a customer buys clothes, he must take into account the high rent, taxes and other costs that such business has. If we add here the abuse with the prices and the fake products, discontent reaches its peak and many customers decide to abandon these shops.
Therefore, there are tens of Albanians who have purchased on the internet in the recent years, considering this as the only solution for buying quality products with acceptable prices.
There are plenty of pages on the internet in Europe and USA that offer products, mainly clothes and jewelry at low prices and high quality.
For this reason, purchases online have grown in volume significantly and the government seems to have realized this and it is intervening at the moment the volume is rising to cash in as much money as possible.
According to the Banking Association, every month there are around 120-130 thousand online purchases.
This association also says that the volume of transactions online is over 150 million euros a month.
Some say that the drastic drop of the limit for taxable purchases will significantly reduce online purchases. /balkaneu.com/