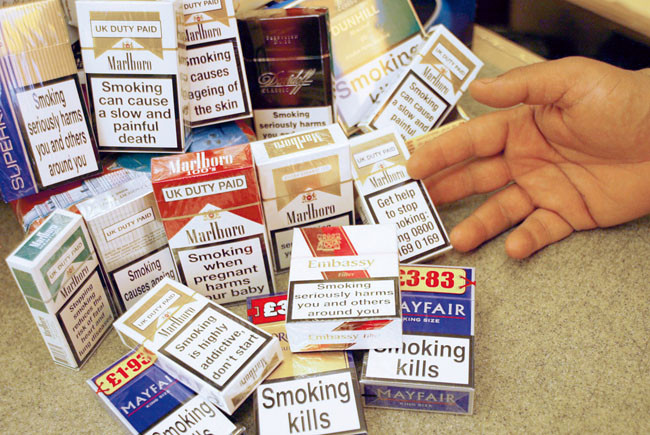 Zagreb, April 16, 2015/ Independent Balkan News Agency
By Marija Avramovic
Government at its session Thursday adopted two regulations on increasing the amount of excise tax on motor fuel and cigarettes, and made a decision to abandon the monetisation of the public debt of Croatian Highways and Motorway Rijeka Zagreb through concessions.
Excise taxes on gasoline and diesel fuel will increase by 20 lipa per liter, which should bring to the state budget on an annual basis 450 million kuna (little over 59 million euro), while this year it should supplument the budget with 280 million kuna.
For cigarettes, fine cut tobacco and other smoking tobacco products the excise tax increases from 210 to 230 kuna per thousand cigarettes and from 37 to 38%  off retail prices.
The amount of the minimum excise duty on cigarettes will also be increased to 49.50 kuna, or from the current 598.50 kuna per thousand cigarettes to 648 kuna.
Finance Minister Boris Lalovac said that in accordance with the request of the European Commission  the excise duties on cigarettes is going to be increased by 233 kuna per 1,000 pieces, or 38% of the retail price.
"In Europe the minimum excise duty is 90 euro per 1,000 pieces, which means that we are still below at 84 euros. In the following years we will have to raise excise duties in accordance with directives for tobacco", Lalovac noted.
The government also adopted a decision not to go with the monetisation of the public debt of the Croatian Motorways and Rijeka-Zagreb Highway through concessions.
Minister of Maritime Affairs, Transport and Infrastructure Sinisa Hajdas Dončić said that the decision was made because there was a possibility that the referendum could result in the rejection of the monetisation through concessions.
Giving up on the concessions comes after public pressure and initiatives for a referendum against the monetisation through concessions, during which the initiative 'We won't give up our highways' collected enough signatures for a referendum.