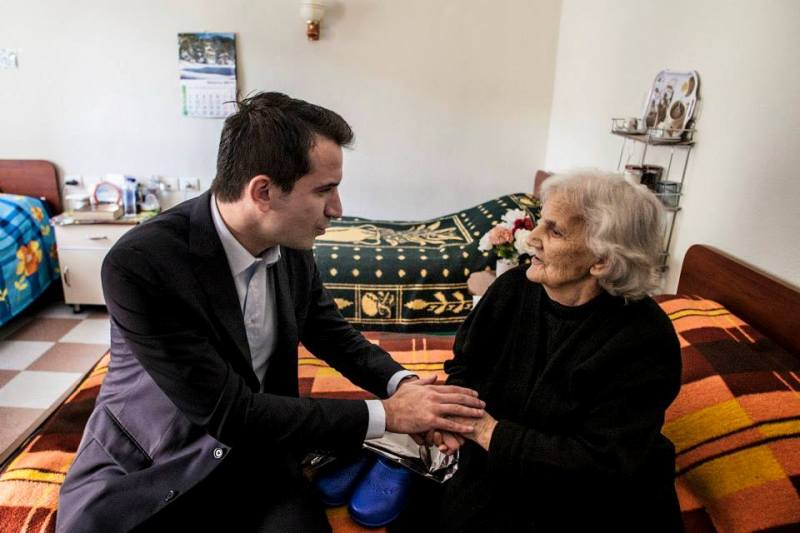 Tirana, July 9, 2014/Independent Balkan News Agency
As of August 1 of this year, the Albanian government has decided to increase pensions by 2%. The decision comes a few days after the Institute of Statistics (INSTAT) published the index of prices which had seen an increase of 1.6%.
Minister of Social Welfare and Youth, Erion Veliaj (photo) says that "the rise in the consumption price index has been 1.6%", adding that "the government decided for pensions to increase by 2%, more than inflation".
"This way, there will not only be an indexation, meaning a normal increase of pensions, but also a real increase of pensions", said Veliaj.
Around 606 thousand citizens will benefit from the increase in pensions. 427 thousand of them are pensioners living in urban areas and 150 thousand of them live in rural areas. 29 thousand others fall into other benefits for the above categories.
The minister says that the decision applies for full pensions, partial pensions, reduced pensions, early pensions, disability and family pensions, seniority pensions, both in urban and rural areas.
The same increase will also apply to supplementary pensions for military officers, state police, Republican Guard officers, officers of the State Informative Services, penitentiary services police, firefighters and internal audit service, people who have scientific titles and also special financial treatment for pilots, former sailors and former employees of the military industry, special financial treatments for former miners.
This is the first pension increase applied by the new government. During the electoral campaign, the left led by current prime minister Edi Rama, had announced that the increase of salaries and pensions would not be a priority.
In spite of this increase, pensions are still miserable. Mustafa is a 71 year old pensioner living in Tirana. He benefits a 3 Euro increase and this is how he comments for IBNA the news for the increase of his pension: "We didn't expect it, because we thought that the new government had not planned to make pension increases. In fact, they've only indexed prices, but this is not fair. Prices have not increased by 1.6%, but several times more than that".
The pensioner who has worked as a teacher for more than 40 years in the villages of Tirana says that he's disappointed from the pension that he receives, around 220 Euros. "My pension amounts to 29 thousand ALL a month. My wife gets 5 thousand ALL less. Half of my pension is spent on utility bills. The rest is not even enough for my medication. Fortunately, my son lives in Greece and sends me money to survive"./ibna/