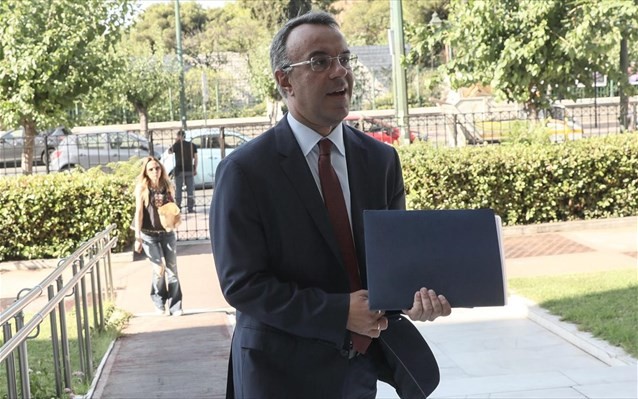 According to Greek government sources, talks with officials representing the country's international creditor institutions were held in a "positive climate" in Athens on Wednesday, in the context of an ongoing post-bailout review of the economy.
Greek officials discussed the 2020 budget with creditors, as well as the government's plans to table a fresh tax reform bill by mid-October and vote through a draft bill aimed at boosting growth. Moreover, provisions affecting the banking sector will also be submitted imminently.
A Euro Working Group meeting on Thursday is expected to discuss the Greek economy, including the government's stated intention to repay a part of its debt to the International Monetary Fund (IMF) early. According to government sources, the process to repay the Washington-based Fund is progressing as planned.
Greece's European creditors and the IMF are expected to issue reports on the Greek economy at the end of their discussions with the Mitsotakis administration this week. Meanwhile, Finance Minister Christos Staikouras will meet with European Central Bank chief, Mario Draghi, in Athens next week.
According to Greek officials, talks with creditors will continue remotely in coming weeks, before Greece's budget for 2020 is sent to the European Commission on October 15, in the framework of the European semiannual report.
Negotiations on Wednesday focused on energy reforms, privatizations, public administration and e-governance. The government presented its plans to save the troubled Public Power Corporation, while the structure and operation of the country's asset development fund and progress made in the implementation of the privatization program were also amongst issues discussed.
As things stand, Greek officials confirmed that there is agreement with creditors that a 3.5% of GDP primary surplus target will be achieved this year. Nevertheless, speaking to Bloomberg on Wednesday, Prime Minister Kyriacos Mitsotakis said the target is too high, highlighting the need to review it in the future./ibna