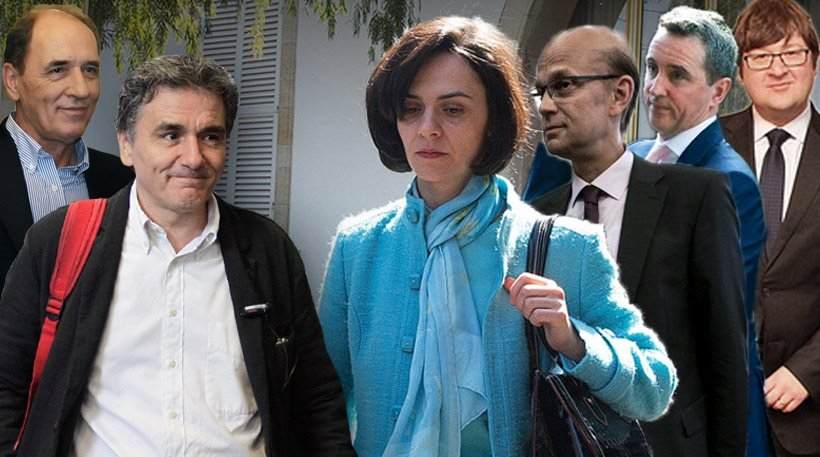 Greek government ministers continued negotiations with the country's creditors over the weekend, during which significant progress was made.
According to a high-ranking Greek finance ministry official, an agreement in principle was reached over a draft plan for the creation of a legislative framework for out-of-court settlement of debt accumulated by businesses and the self-employed.
Finance Minister Euclid Tsakalotos and Economy Minister Giorgos Stathakis presented the main points of the draft bill which is considered an important part of wider plans to bring non-performing loans and huge debts to the State under control.
Economy Minister Stathakis revealed that the government aims at including as many interested parties as possible in the scheme, upon fulfillment of a set of minimum criteria. The duration of the relevant law has yet to be determined. The issue will be discussed again on Wednesday.
On Monday, ministers and the representatives of creditors will discuss fiscal policy and budget figures before talks move on to labor relations reform, later in the week.
The first round of talks is expected to conclude on October 27. The heads of the institutions representing Greece's creditor institutions are expected to return to Athens after a Eurogroup meeting on November 7.
Addressing Syriza party members, Prime Minister Alexis Tsipras said the Greek government is determined "to move ahead with the second review, which has labour laws at its core. But, at the same time – and this might be the most important element in the agreement – we have to take definitive decisions about [Greek] debt."
Athens hopes for a conclusion of the second bailout program review by December 5 in order for debt relief talks to commence before the end of the year. The exact role the International Monetary Fund will take on in the Greek program must also be determined.
The Greek premier reiterated that the country deserves to be included in the European Central Bank's (ECB) quantitative easing program as soon as possible, which is why the country's debt must be discussed imminently./IBNA