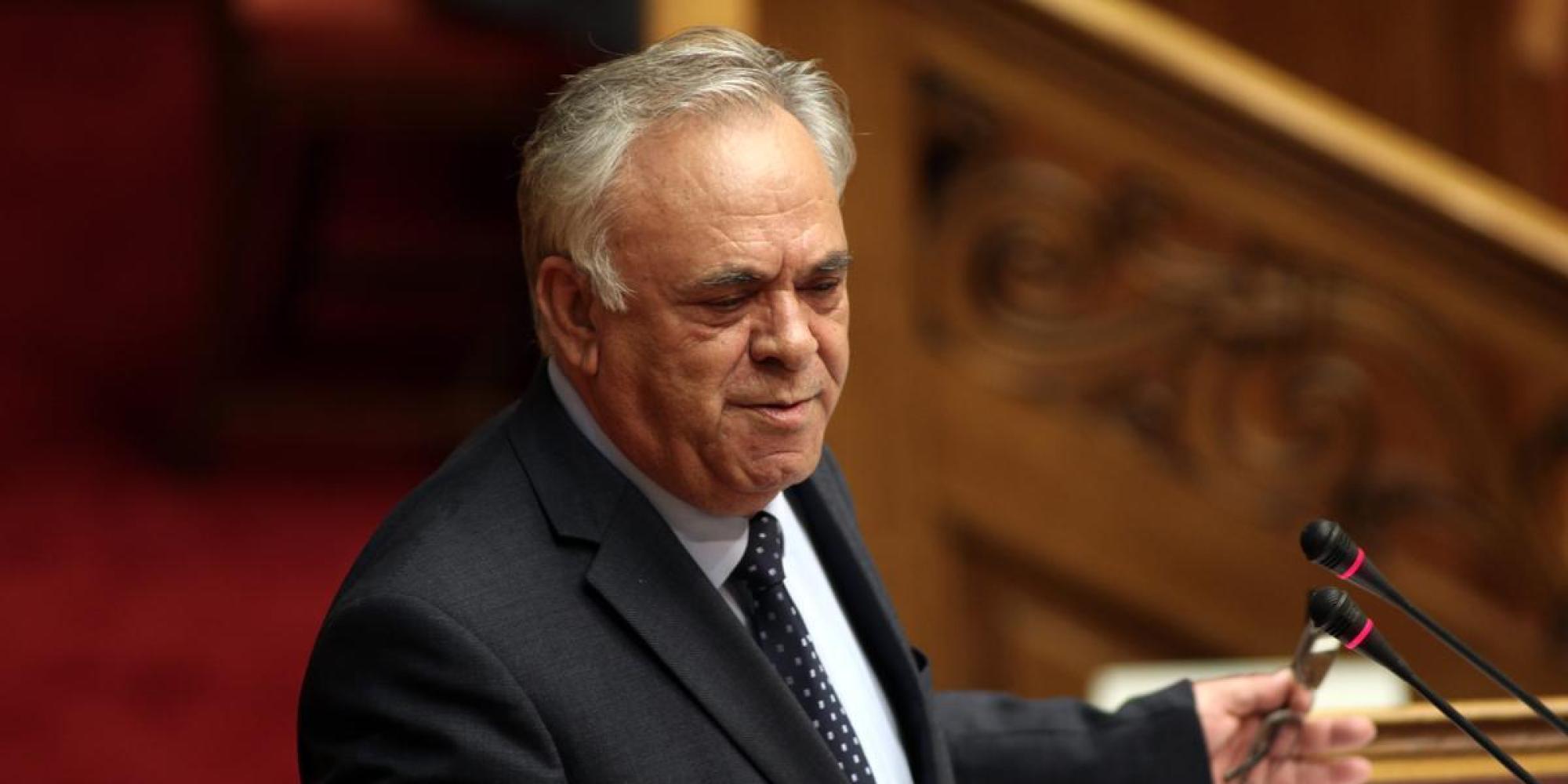 The Government Council for Economic Policy which convened on Thursday approved the establishment of a Development Bank and the creation of a modern framework for the Research and Exploitation of Hydrocarbons.
The meeting, chaired by deputy Prime Minister Yannis Dragasakis, adopted a proposal by Economy & Growth Minister, Dimitris Papadimitriou, for the establishment of Hellenic Development Bank SA.
The bank will be owned by a Holding Company in which private and public firms will participate such as Enterprise Greece, the Green Fund, the Deposits & Loans Fund, the Hellenic Fund for Entrepreneurship & Development, etc. The Holding Company will provide the Development Bank with the necessary assets and funding for its operation that aims to address a gap in the country's financing system.
The Development Bank will not compete with the country's commercial banks. Instead, it will be complementary to their operation. The new bank will seek to draw on the experience of similar international banks for the provision of technical expertise.
According to sources, Greece's Development Bank will assist the national growth strategy and infrastructure projects; coordinate domestic development and financial institutions; cooperate with European and international financial institutions and funds; and mobilize resources both in Greece and abroad in order to maximize leverage.
The operation of the bank will benefit the Greek State as significant projects to develop infrastructure and regional growth projects will be promoted while a boost will be given to small and medium enterprises as well as exporting and outward-looking businesses.
Additionally, the Government Council for Economic Policy approved a proposal by Energy Minister Giorgos Stathakis to explore the possibility of utilizing the country's natural wealth. In this context, the role of the Hellenic Hydrocarbon Management Company will be upgraded.
Meanwhile, the Council decided to launch a Working Group – supervised by the Energy Ministry – to prepare and complete the institutional framework for the National Fund for Social Solidarity between Generations. Effectively, the government will seek to implement a 2015 decision to use revenue from the exploitation of energy reserves to fund social security./ΙΒΝΑ