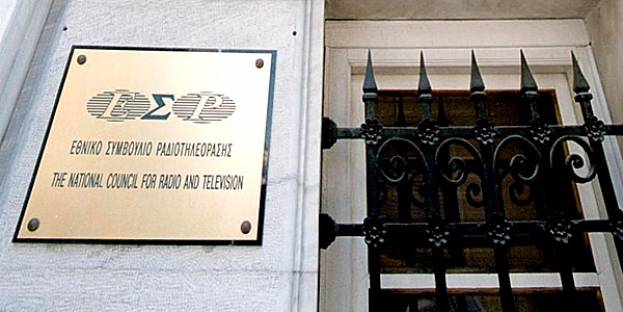 The government proposed former Parliament president Vyron Polydoras to head the Greek National Council for Radio and Television (ESR), an independent watchdog.
Polidoras is a former New Democracy minister who was ousted from the party for disagreeing with the international bailout agreement being imposed by the Samaras administration.
The main opposition flatly rejected the idea of backing the Polydoras candidacy just days after the Council of State (CoS) said a controversial law transferring jurisdiction of the television broadcast sector from the ESR to the ministry of state was unconstitutional.
Parliament president Nikos Voutsis will put the nomination of Polydoras to a meeting of parliament presidents on Monday that will need a 4/5 majority to elect a new ESR board of directors that will subsequently seek to regulate the Greek television broadcasting market.
Smaller opposition parties in Parliament are also expected to vote against Polydoras citing that he has no credentials for the position. In fact, Syriza MPs and party members too have spoken out against the proposal as Polidoras is an outspoken ultra conservative politician.
Polidoras responded in an interview with ERT over the weekend, stressing that he is being singled out for a "character assassination". He singled out New Democracy for heavy criticism, arguing that the main opposition party wants to "finish him".
New Democracy commeneted in an announcement that "Mr. Polydoras' appearance on ERT showed everyone why Mr. Tsipras proposed him, and what his qualifications are".
Should the attempt to install a new ESR management on Monday fail, the government is expected to table a new bill aimed at issuing temporary permits to current and prospective stations at a price of around 7 million euros a year.
Legal experts point out that such a development would almost certainly prove to contradict the country's Constitution as the recent CoS ruling reportedly made clear that the solely competent authority to issue broadcasting licenses is the ESR. It will also certainly trigger a new round of animosity with opposition parties that would further fuel talk of an early election being called in the new year./ΙΒΝΑ