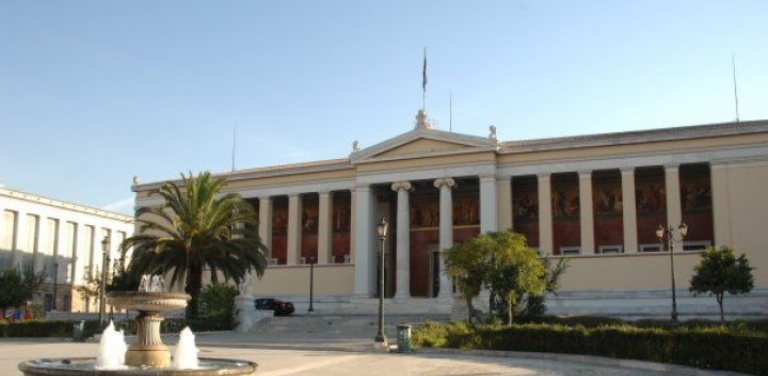 By Lefteris Yallouros – Athens
Further tension built up over university action Monday.
Higher education administrative employees have been on strike for eleven weeks protesting a government decision to include administrative staff in the public sector mobility scheme that will see many of them transferred or fired.
Employees at the University of Athens (UoA) and the National Technical University of Athens (NTUA) continue rolling 48-hour strikes Tuesday.
The situation is extremely tense at both institutions as students stand to miss their semester final exams. Things took a turn for the worse Monday night as the Athens University senate members resigned in protest of a police plan for forces to enter the University premises in the next few days to ensure professors could start lesson – as they had planned – despite the deadlock.
UoA sources told the Athens News Agency that the Senate's resignation was prompted by the state hiring agency (ASEP) drafting lists with the names of administrative staff of eight higher education institutions affected by the public sector employee mobility program.
The government is contemplating issuing civil mobilization orders that will see employees forced back to their duties as it has done in the past with other instances of industrial action.
However, this could spark widespread protests and see extremist groups clash with police on faculty grounds.
Education mister Constantinos Arvanitpoulos has hinted employees will be forced to go back to work if they don't put an end to their strike by Wednesday.
The move does have the support of the majority of students, according to Arvanitopoulos, whose studies are being sabotaged by the strike.
The decision to include administrative staff in the public sector mobility scheme is part of the government plan to overhaul the civil service and wider public sector as agreed with troika inspectors.
Meanwhile the university's rector, Theodosis Pelegrinis, took legal action against the institution's managing council for blaming him for the fact that the university has been closed for weeks. Pelegrinis sued the council for slander for EUR 1 million.