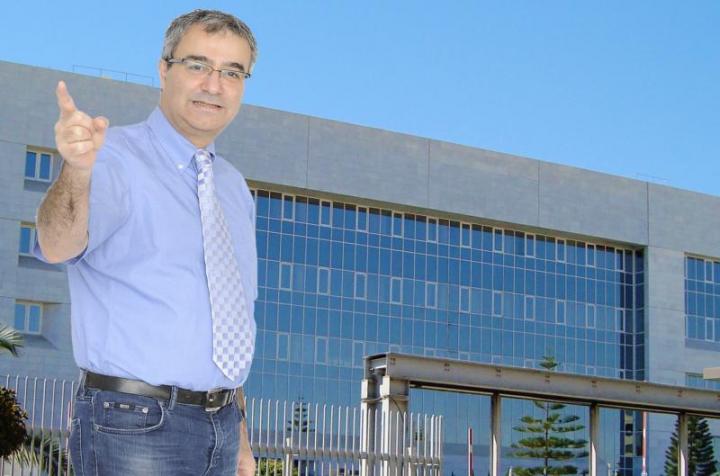 By Kyriacos Kyriacou – Nicosia
After weeks of denials by the government, Finance Minister Harris Georgiades confirmed this morning, while speaking on public radio, the widely suspected backroom deal between the government and former Central Bank governor Panicos Demetriades, regarding his sudden resignation on Monday. "It was an agreement between the outgoing governor and the government for his voluntary departure," he said.
Demetriades' resignation drew criticism when it emerged that it came with a reported €265,000 paid to him by the government in compensation, while his employment contract included a similar clause only in the event of his dismissal, but not his voluntary exit. "His resignation was voluntary but what the governor had asked for – and the government accepted – was the payment of this amount in compensation," Georgiades said.
It is worth saying that earlier, the attorney general decided to suspend prosecution against Demetriades, on his dealings with a consultancy firm. It was also rumoured that the suspension was also part of the deal.
Party's criticism
Later on Monday, socialist opposition party EDEK issued a harsh statement critisising the alleged deal.
"For one week, the president and the government spokesman told the public that the governor's resignation was the result of an 'understanding' and that 'there had been no transaction'," EDEK's statement said.
"The withdrawal of the prosecutions against him, almost simultaneously to his resignation, coupled with the outrageous severance package he received, as well as the finance minister's admission, leaves the government irreparably exposed in the eyes of the public."
Ruling party DISY's spokesman Prodromos Prodromou tried to downplay the issue, alluding to near-unanimous earlier calls by political parties for the need to replace the governor, and claiming that the final "arrangement" was in the country's best interest.
"Did some parties prefer to have kept the situation of disarray, conflict, and destructive decision-making?," he said.
"Let's not bury our heads in the sand – ideally, this arrangement should have happened months ago," he added.