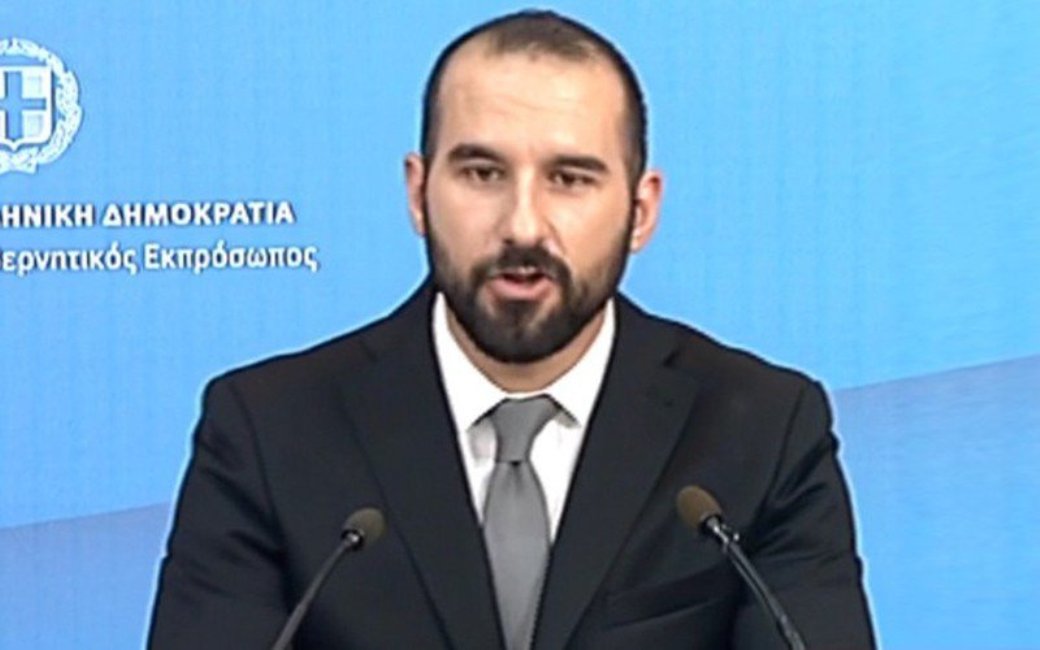 Greek government spokesman Dimitris Tzanakopoulos expressed optimism over the weekend that ruling SYRIZA will perform well in this year's election battles, as European, local and general elections are set to take place in coming months.
In an interview with the Athens News Agency, Tzanakopoulos outlined what the election battles will be about. Focusing on May's European Parliament elections, the spokesman said it will be a clash of two worlds, one represented by main opposition party leader Kyriacos Mitsotakis and the other by Prime Minister Alexis Tsipras.
According to Tzanakopoulos, Mitsotakis's New Democracy party is representative of the kind of authoritarianism adopted by far-right, nationalists and fundamentalists. He went on to argue that Mr. Mitsotakis's policies will deal a blow to society, the working class, labor rights and the social state. On the other hand, Tzanakopoulos said the left-wing SYRIZA is seeking to deepen democracy, reduce social inequality, adopt a new production model that rewards workers and regulate markets.
The government spokesman argued that the European elections will pit his party against the forces of the far-right and neoliberalism in a battle that will determine Europe's future course, not just how Greece will be represented in the European Parliament. "The Greek people should not and will not allow the strengthening of those responsible for both the outbreak of the crisis and its antisocial management", he said.
Revealing aspects of the government's strategy in the European election campaign, the government spokesman said the ruling party is forming a "united front" with progressive forces, adding, however, that the center-left Movement for Change (KINAL) has opted to shift towards neo-liberalism.
Commenting on this year's national election – set to go ahead at the end of the government's four-year term in the autumn – Tzanakopoulos argued voters will compare the "catastrophic" crisis years (2010-2014) with what the Tsipras administration achieved from 2015 to date and "not allow the reinstatement of the old regime".
Finally, the government spokesman revealed that legislation will be introduced imminently to protect primary home owners from foreclosures and allow the repayment of debt to the State in installments./IBNA