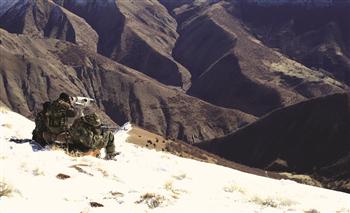 Everything about the withdrawal of the outlawed PKK militants from Turkey is developing according to plans, key government officials say
Key governmental officials remained confident about the fate of the peace process, despite all skeptical and harsh statements by the opposition camp over the outlawed Kurdistan Workers' Party's (PKK) announcement of the exact date of their withdrawal from Turkish territories. They declared in harmony that the process, the eventual goal of which is to put an end to the almost three-decade-long conflict between security forces and the PKK, was moving forward as planned.
For some politicians, the end of terror is alarming because they would lose the vital material on which they build their main policies, Deputy Prime Minister Bülent Arınç said April 26, a day after the PKK's announcement that was interpreted by the opposition as proof of concessions to the organization made secretly by the government.