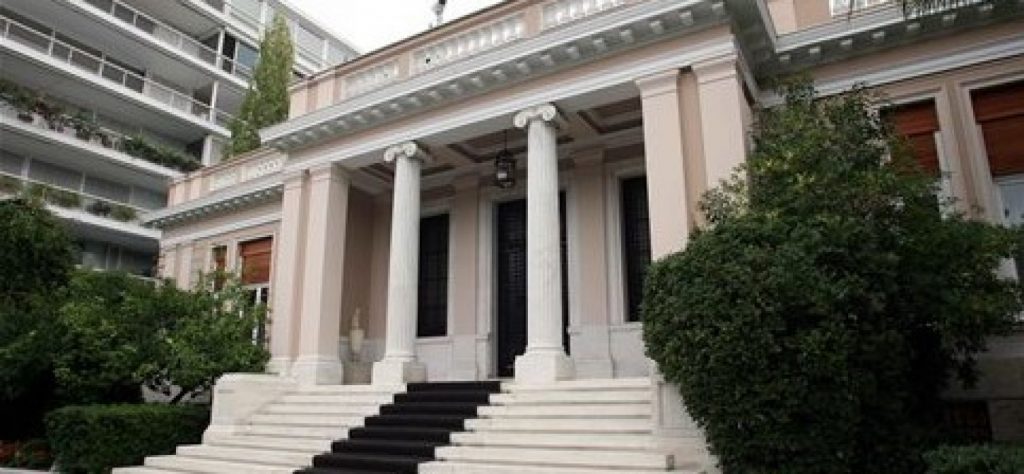 Athens, September 7, 2016/Independent Balkan News Agency
By Spiros Sideris
Five key issues wereexamined in the marathon meeting held Tuesday under Prime Minister Alexis Tsipras with the participation of many government officials.
At the heart of the enlarged government meeting was the preparation ahead of (Thessaloniki International Fair) TIP and the announcements of Prime Minister Alexis Tsipras.
Government sources indicate that these meetings and briefings will continue throughout the next few days, but the government team does not intend to make announcements before the presence of the Prime Minister in Thessaloniki.
The government has already announced that in TIF will be presented the next steps for the recovery of the economy with two stations: the exit from the monitoring program and the reconstruction of production.
During the meeting they discussed the course of the negotiations with the institutions.
Government sources state that there is no concern about the state of implementation of the prerequisites for the disbursement of the sub-tranchesis dated at the end of September, early October.
The weight – they note – is transferred to the second evaluation, which will be launched soon and will include the issue of the Greek debt.
Discussion also focused at the forthcoming Euro-Mediterranean conference in which the government attaches great weight for the enhancement of cooperation in order for the Mediterranean perspective to be included in the European agenda for a new European vision.
The government's aim is the Euro-Mediterranean Conference to be the first step of a deeper intervention in European politics, for the overturn of inequalities between periphery and center, and the strengthening social cohesion and convergence, but also to achieve a cooperation in the refugee crisis.
Another issue that was discussed during the meeting was Education in view of the start of the school year with the political leadership of the Ministry of Education placing the bar high so that there are no gaps in schools.
Finally, there was also a briefing by the Minister of State Nikos Pappas on the meetings he had yesterday with the provisional successful bidders.