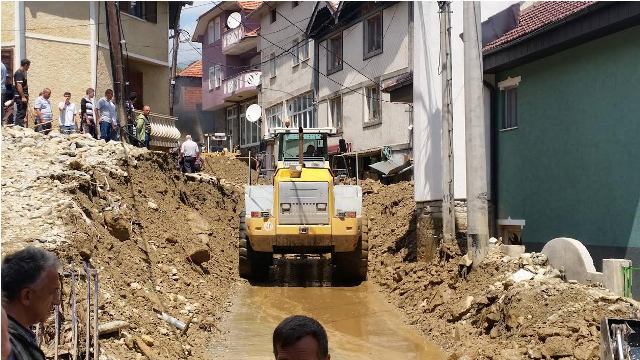 Skopje, 4 August 2015/Independent Balkan News Agency
By Naser Pajaziti
In an urgent meeting held today, government in FYROM decided to take a number of measures in order to face the humanitarian catastrophe caused in the Tetovo region, following yesterday's floods.
Minister of Environment, Nuran Izairi declared that the government has decided to compensate the damages caused by yesterday's floods, while the first aid that will be offered for families that were struck, will be 500 Euros.
Izairi said that in cooperation with the commune of Tetovo, a single coordinating body is being formed in order to follow the situation on the groups and assess the damages that were caused.
He confirmed that so far, 4 people have lost their lives, out of which three were children and one person has been reported missing.
"Based on preliminary evaluation, 200 buildings have suffered significant damages. Within one or two days, the committee will determine the list of families that will receive initial financial assistance", Izairi declared.
Commune of Tetovo has decided to announce two days of mourning. The teams on the ground continue to clean roads and areas affected by the floods.
"We're engaged in normalizing the situation, but we appeal for help. Tuesday's storm is one of the biggest catastrophes in Tetovo in the past 30 years", said the mayor of Tetovo, Teuta Arifi.
The army has also been mobilized in order to help with the humanitarian efforts. /ibna/