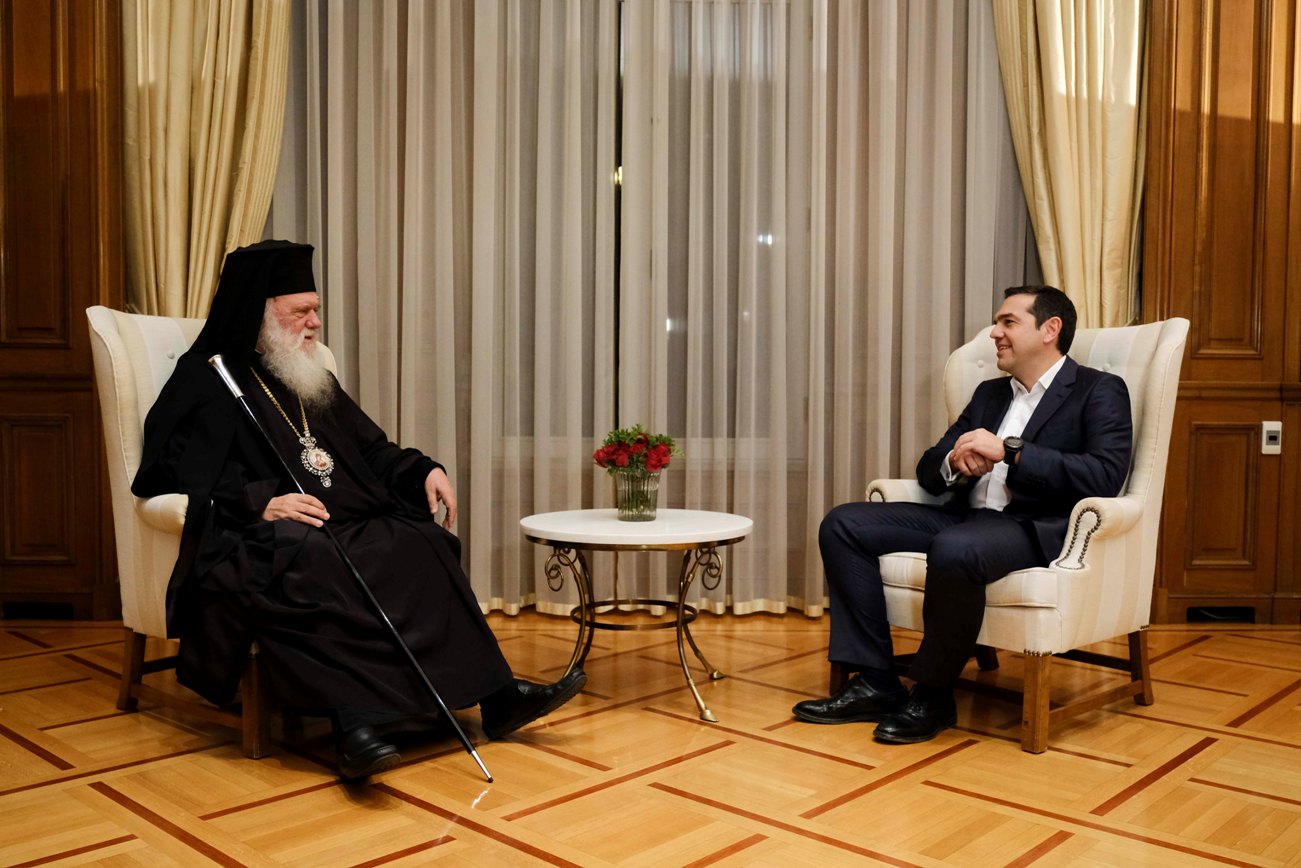 The Archbishop of Greece, Ieronymos, said the government and Church of Greece had not arrived at a final agreement on Tuesday but merely expressed a mutual intention to agree on reformed relations between the two sides.
The comments came after a meeting on Tuesday between Prime Minister Alexis Tsipras and Ieronymos, which was followed by joint statements. In an announcement on Wednesday, the Holy Synod said final decisions have yet to be made.
Moreover, a group representing priests said they would resist any attempt to strip them of their status as civil servants. Prominent Metropolitans also voiced objections to the measures agreed upon on Tuesday.
Under the plans announced Tuesday, the government will continue to guarantee the wages of Greece's some 9,000 priests and, in exchange, the Church will not oppose proposals to make the state "religion neutral."
Commenting on the issue on Wednesday, government spokesman Dimitris Tzanakopoulos said an attempt is being made to resolve longstanding issues through honest and dialogue and on the basis of equality.
Controversially, Tzanakopoulos went on to state that an agreement to no longer consider civil servants would free up space in the public sector for as many as 10,000 appointments to be made in future, i.e. of teachers and doctors.
Critics point out that since priests will still see their salary subsidized by the State, stripping them of their status as civil servants can be seen as a ploy for government to ramp up the number of jobs in the public sector.
Tzanakopoulos said there is no "fiscal space" to make such appointments in 2019, but these could come in 2020./IBNA