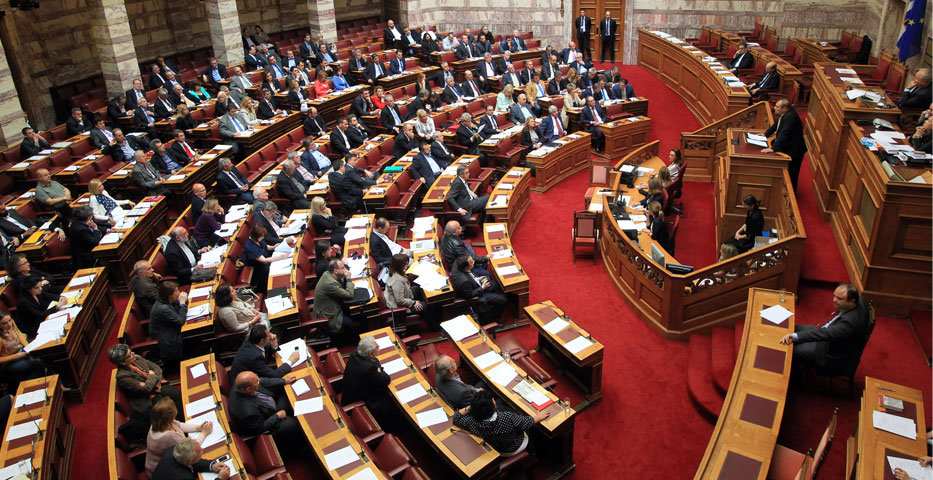 Athens, May 6, 2016/ Independent Balkan News Agency
By Zacharias Petrou
Greece will grind to a halt on Friday as the country's largest Unions called a 48-hour strike following a government decision to bring forward the legislation of taxation and social security reforms.
A vote on the draft bills was expected to be held next week. However, the Syriza-ANEL coalition government decided to bring forward the debate and subsequent vote with legislation now expected to be voted through on Sunday.
Public transport, the media, the public sector, schools and hospitals will be brought to a halt as workers Union GSEE, civil servants' Union ADEDY and Greece's two main journalists unions will strike for 48 hours in reaction to the pension reforms aimed at reducing state expenditures for the social security system.
The journalists' strike means debate in parliament over the weekend will not be covered by the media. The media strike action has attracted criticism by media group owners and individual journalists who argue that it favors the government as the public will not be adequately informed about the controversial reforms.
Government officials brushed off suggestions that it is rushing the reforms through parliament. Sources said Thursday that legislating the reforms that have been largely agreed with creditors will be a seen as a good-will gesture when Eurogroup ministers meet to discuss the Greek bailout program review on Monday 9 May.
It is also argued by government sources that legislating the tax and pension reform bills now could stop creditors from making any surprise additional demands at the Eurogroup meeting.
Defending the reforms, the Prime Minister's office issued a briefing which mentions that they "fully secure pensions, protect the weak, spread the burden of taxes and social security contributions in a fairer way and safeguard the sustainability of the pension system."
With a slim majority of 153 MPs in the 300-seat parliament it remains to be seen of the measures put forth by the government will be ratified without the coalition suffering any defections.