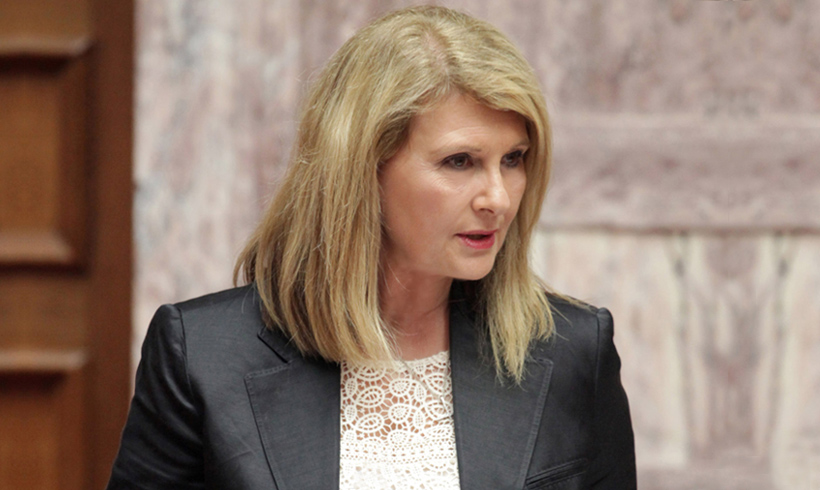 By Spiros Sideris – Athens
A new front between the government and SYRIZA caused the meeting Alexis Tsipras had with workers of the Greek Intelligence Service (EYP). The main opposition party president presented during the meeting with the Federation of Workers of the Greek Intelligence Service, his views on the institutional reorganization of EYP, in order its services be placed under full transparency and parliamentary scrutiny, to make sure they are used to defend the national interests of the country.
In a statement, SYRIZA states that workers' representatives had the opportunity to state the serious labour problems they face, and the context of their demands.
The president of SYRIZA also pointed out that this neuralgic area of the State must cease to be useful for the petty interests of each governmental authority.
The government spokesperson Sophia Voultepsi (photo), commenting on today's meeting of the president of SYRIZA with the OME-EYP, said that "on the eve of union elections in the National Intelligence Service, Mr. Tsipras handed over promises and served his own petty interests, "stepping" on this crucial for the national interests service".
Voultepsi also noted that Alexis Tsipras today "revealed his vision" for the EYP. He reiterated the positions of SYRIZA, which systematically denies the legitimacy of the Service, promising that he will… democratise it. Their view is known and declared: "We need to ban the presence of secret police in demonstrations and rallies". It will be very interesting to see the antiauthoritarian SYRIZA guide EYP among the "hooded". Thankfully, this is a detective story… we will never watch. We deliver to the judgement of the Greek people, another very dangerous chapter of Tsipras' hidden agenda".