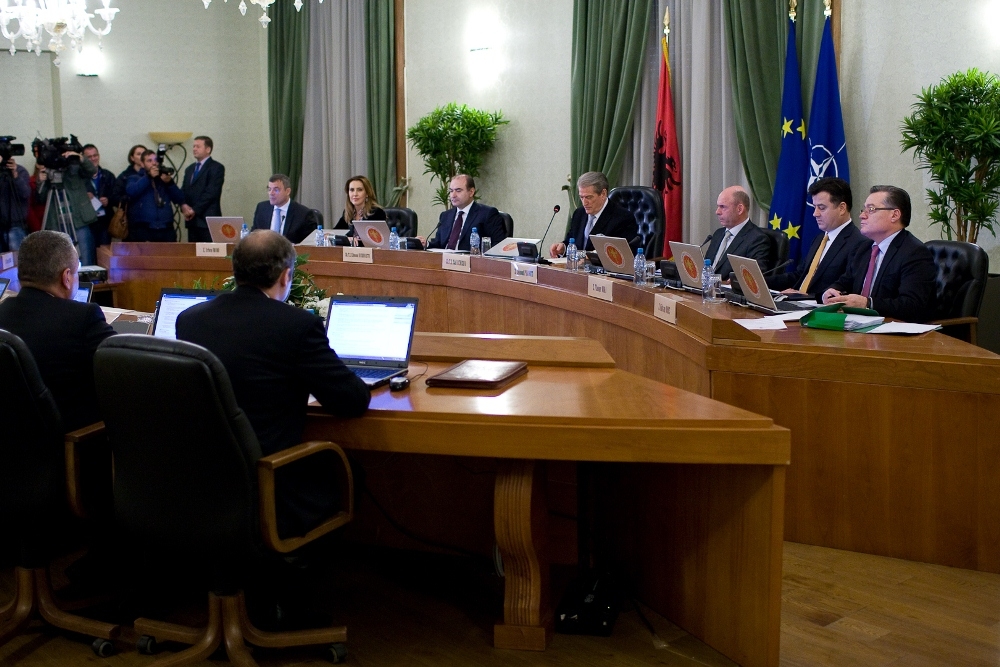 Tirana, April 3, 2013
At Wednesday's meeting, the Government took the decision to grant the Muslim community a land area on which it will build the Great Mosque of Tirana.
Today's decision transfers property title of a public area to the Muslim Community.
The Prime Minister spoke on the decision and hailed the agreement between the Municipality of Tirana, Tirana land owners, the Muslim Community for their cooperation.
The Prime Minister praised the blueprint for the Great Mosque as an architectural masterpiece that will make Tirana even more attractive.
The Prime Minister assured the Muslim community that the National Council of Radio and TV will soon convene to process the construction permit so that its construction starts without further delay. /ibna/