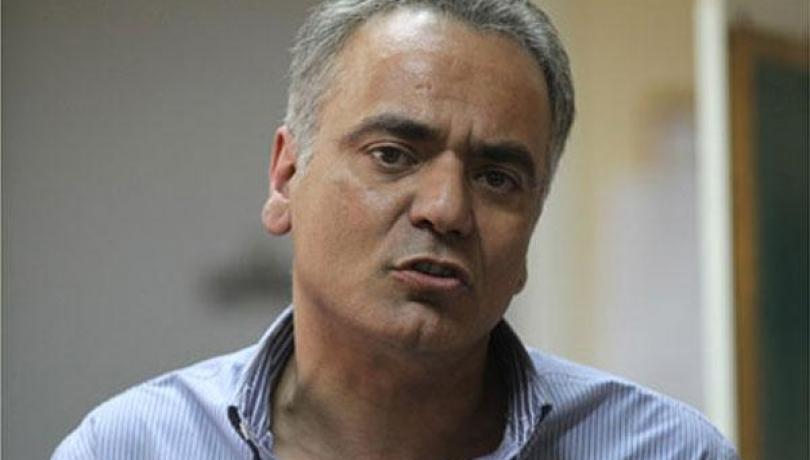 Athens, April 1, 2016/Independent Balkan News Agency
By Spiros Sideris
Environment and Energy minister P. Skourletis made an opening to Eldorado on Thursday, speaking of a necessary compromise, in which the ministry can help.
In particular, Skourletis said: "The attitude of the government and the ministry is stable from the first day, and aims at ensuring the legitimacy of public interest and environmental protection. There are, of course, also political issues in relation to the history, the present and the future of investment in Skouries. In order for such a large investment to go through, should at least ensure social peace.
How can the investment in Skouries proceed when it has become a synonym to social division? I would therefore see, a compromise that requires one side to be able to recognize to the other that it takes a step back. In this direction, the ministry can help, but will not "put water in its wine".
Skourletis made the above statement in the interview given on energy issues and in which he also revealed that he signed the environmental licensing for the new football stadium of AEK. Also under examination is the transfer of the Ministry of Environment and Energy and the Ministry Finance in the Keranis building.
Regarding Energy issues, Skourletis, inter alia, stated that any further privatization in the energy sector, beyond DESFA, will not proceed and denied that the new Development Fund of Public Property will assume sales for PPC, DEPA, HEP. In this matter the minister was absolute, saying that the government sets out the policy and not the Fund, which is a privatization manager that moves under the government plan.
For speculation in relation to the increase in excise taxes on Energy, Skourletis said, leaving wide open the possibility, that there are currently many proposals, but nothing has been decided yet.
For ITSO, he said he had repeated communications with the institutions and will present a draft that would satisfy all sides, ensuring the public nature of ITSO and the compensation of PPC. There is no provision for a change in relation to the plan that was presented in December. Meanwhile, the minister said that next week will start again the discussions on the electricity auctions of PPC, and confirmed that the Government discusses PPC partnerships with private investors, in which the majority will belong to private investors.
On the progress regarding the ​​pipelines, he announced that on May 17, will be inaugurated the TAP in Thessaloniki, and reminded of the memorandum signed in Rome between DEPA, Gazprom, Edison, which seeks alternative routes for Russian gas and which is fully compatible with the EU strategy diversification of energy sources and routes, he said.
He also confirmed that the small electrical interconnection of Crete progresses more quickly.
Skourletis also announced legislative initiatives both in the new context of the electricity market and RES.