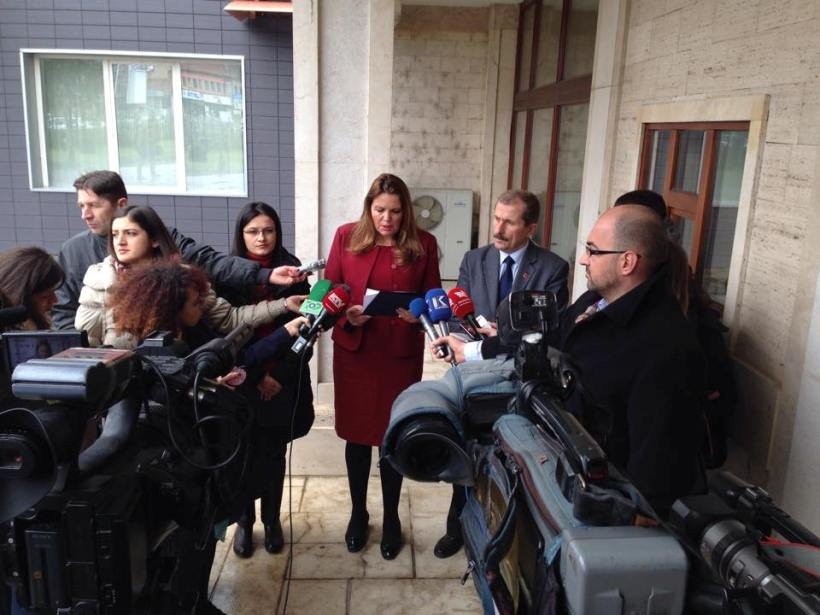 Pristina, February 9, 2015/Independent Balkan News Agency
By Elton Tota
Opposition parties in Kosovo, Self Determination, Incentive for Kosovo and Alliance for the Future of Kosovo, are worried about the phenomenon of the departure of citizens toward the EU member countries.
Through a news conference delivered on Sunday, they called on the government to implement the resolution for the prevention of illegal migration, rectified three days ago by the parliament of Kosovo.
According to the resolution, new jobs must be created, there must be a fund allocated for the prevention of illegal migration and among others, there must also be customs concessions for production machinery and equipment used for a better quality education.
The opposition demanded from the government and its ministries not to purchase cars and mobile phones for at least the next three years and also apply other measures for the reduction of expenses.
"The government must immediately allocate 30-40 million Euros which will serve to open 10-15 thousand jobs, to allocate funds for employment and social allowance, reduce salaries for those who get paid more than 1 thousand Euros a month, to stop bonuses in the public sector, reduce the number of criteria for social allowance and increase subsidies for farmers", are some of the demands of the opposition.
Facing a situation where large number of people are living Kosovo toward other countries, the government decided to pardon the debts that citizens and businesses owe to public enterprises from the end of the war until December 2008.
According to Kosovo Intelligence Agency, around 50 thousand people have recently left the country. /ibna/