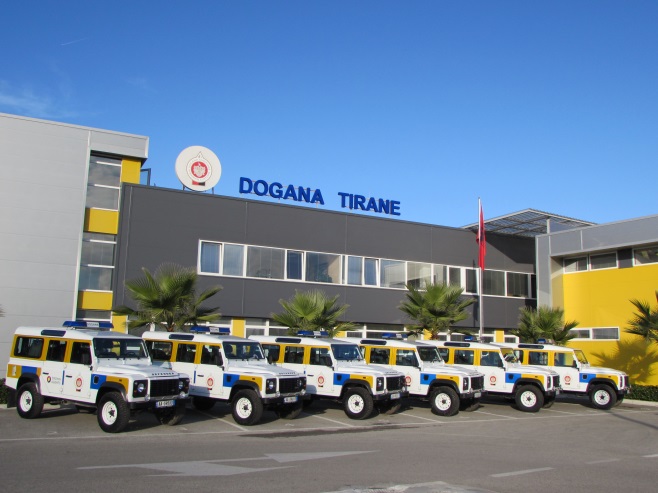 IBNA Special Report/ The British 'Crown Agents' has failed to meet its goals in 2014 laid down in the 8.5 million euro deal with Albanian government for improving customs fees collection, according to a letter sent to the International Monetary Fund (IMF) by authorities in Tirana
Tirana, March 9, 2015/Independent Balkan News Agency
By Edison Kurani
The Albanian government admits that its plan to improve customs revenues by contracting British company Crown Agents, has failed.
IBNA publishes the full letter that the Albanian government has sent to Mrs. Christine Lagarde, Managing Director of International Monetary Fund.
The letter says that "foreign assistance in customs didn't produce the expected effect in the collection of revenues".
The letter become public a few days after the directress of Customs, Elisa Spiropali resigned, according to her, due to family reasons.
When the British company was contracted, the government was very optimistic. The PM said a year and a half ago that Crown Agents' work would be reflected not only in figures, but in performance too. According to him, the company that would assist customs, would bring a growth of revenues equal to 1% of GDP.
But now, it is being officially admitted that work has yielded no results.
"The big boost to collections expected at the time of signing has not yet been realized. The main problem lies in inconsistent application of valuation rules and procedures, and informality," the letter signed by Minister of Finance Shkelqim Cani and Minister of Economy Arben Ahmetaj says.
According to data from the Ministry of Finance, last year, customs revenues were 150.6 billion ALL or 3,5% less than planned.
Among them, excise shows a weaker performance. This was the tax which would show the work of "Crown Agents", through inspections and fight against evasion.
Revenues from excises were 41 billion ALL or 8% less than the first budget plan.
The government signed the two-year contract with Crown Agents to combat contraband activity and raise tax revenue.
The contract with Crown Agents had a cost of 8,5 million Euros. While revenues have gone down, Albanians lose twice. However, the letter adds, "work by the external consultant on customs administration will continue". /ibna/