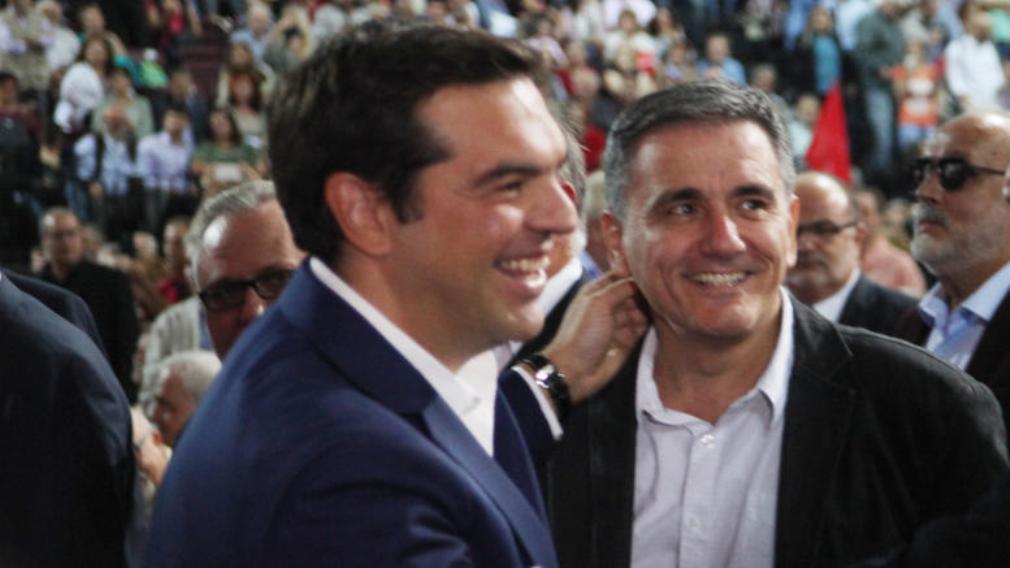 The Greek government has reached a preliminary agreement at technical level with the country's international creditors, successfully concluding the third review of its ongoing bailout program.
"We achieved the agreement with the institutions, at a staff level, on all issues," Greek Finance Minister, Euclid Tsakalotos told journalists on Saturday. "We are satisfied," he added.
Key issues of the review included the efforts to open up the Greek electricity and natural gas markets, a revision of a strike law, privatizations, fiscal issues and dealing with non-performing loans.
"We won enough things and we are happy," the Greek Finance Minister said, citing as an example the agreement to give employees priority for compensation when a business files for bankruptcy. Tsakalotos said staff will be first in the list of creditors, above the banks and the State.
Asked about whether VAT on Aegean islands will remain unchanged, the minister said this issue "has not exactly been agreed on with the institutions" and remains pending. He said the issue will be clarified long before January 1, 2018 when the special tax regime will be abolished.
Speaking on Greek radio, government spokesman Dimitris Tzanakopoulos said the creditor institutions also accepted the government's main positions on family benefits – noting that the allocated funds will increase – and a minimum pension for widows.
The troika of creditors also releases a statement, in which they announced the next steps following the agreement at staff level. "The European institutions have reached a staff level agreement with the Greek authorities… This will be presented to the Eurogroup next Monday 4 December 2017. The Greek authorities plan to implement the prior actions necessary to conclude the third review as soon as possible", creditors said.
According to media reports, the final agreement is expected to be ratified at the meeting of Eurozone finance ministers on January 22, provided the Greek parliament approves and implements agreed reforms.
Greece will successfully exit its bailout program next year, Prime Minister Alexis Tsipras said in an interview with Portuguese newspaper "Diario de Noticia".
"I welcome the staff level agreement reached ahead of Eurogroup. Good news for Greece and Europe. Now focus on implementation of the reforms," European Commission Vice-President, Valdis Dombrovskis said.
European Economic Affairs Commissioner, Pierre Moscovici on Saturday hailed the preliminary agreement as "a strong signal of confidence to investors in Greece".
A Reuters report commented that "the agreement on a range of often politically sensitive measures […] could open up fresh loans and push Greece further along the path towards a return to full market financing".
The Greek media are calling the conclusion of the third review "an express agreement", as it was achieved in just a matter of days, whereas in previous years reviews usually dragged on for many months. It is noted that the Greek government showed great determination to wrap up the review swiftly, as part of its road map to return to debt markets independently and achieve a "clean exit" from its bailout program in August 2018.
Analysts point out that the swift conclusion of the review is a significant success for the Tsipras administration that could help the ruling party, SYRIZA, rebound in opinion polls as the economy appears to be firmly on track to sustainable recovery. The government's strategy to place economic recovery at the top of its agenda, will be key to its narrative in coming months, putting the opposition – which has attacked the coalition's record in the economy – in a difficult position, analysts stress./IBNA