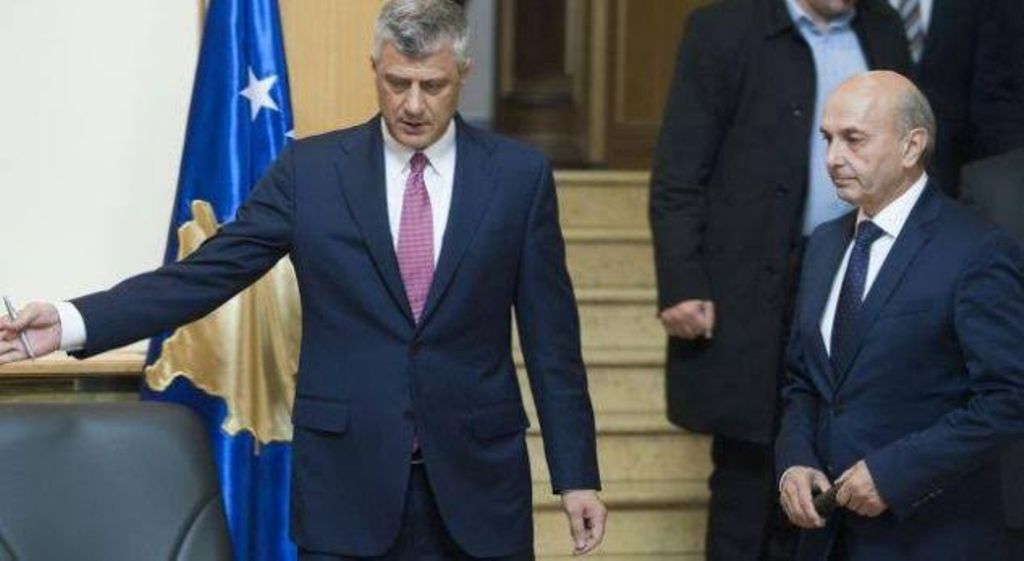 The incentive of the president of Kosovo, Hashim Thaci to create the armed forces without the backing of the international community, has made the governing coalition in Pristina fragile.
Democratic League of Kosovo led by PM Isa Mustafa has declared that it will not vote the bill which transforms the security force into armed forces if this bill doesn't have the backing of NATO and USA.
Minister of Security Force who's from the ranks of LDK said that the decision to create the army must not be unilateral, but in coordination with the international community.
Meanwhile, he has also expressed the concern of the US embassy to Pristina and NATO's senior officials, who have asked for this decision not to be sent to the parliament of Kosovo.
A similar stance was also voiced by LDK's MP, Arben Gashi.
"We would make a mistake to think that we could build an army without the backing of our strategic partners, such as USA, NATO and the European Union", he said.
Meanwhile, president Thaci has warned his resignation from the post of the president of his incentive for the creation of the army is not approved.
According to analysts, the governing coalition between LDK and PDK has lost its coordination and balance.
Analyst Nexmedin Spahiu told IBNA that the constant disagreements within the governing coalition could take the country to early parliamentary elections.
"Early elections should have been held a while ago in Kosovo. The more they are delayed, the more the country wastes time. The governing coalition has demonstrated signs of disagreements on many issues, starting with demarcation, army and other important processes for the country. The political situation is not stable and PM Isa Mustafa has been completely unable to govern the country", he said.
Analyst Halil Matoshi believes that the declarations of the representatives of PDK show that Kosovo is heading to early elections. According to him, the president's and speaker of parliament's incentive for the creation of the army is a sign that PDK wants to decide for itself. /balkaneu.com/