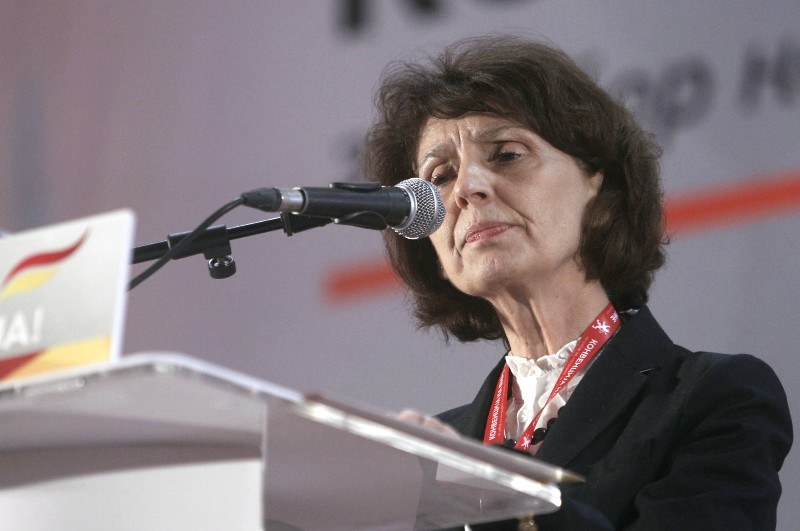 Gordana Siljanovska will be the main opposition party's VMRO-DPMNE candidate in the presidential election in the country, the first round of which will be held on April 21 and the second on May 5.
The 64-year-old Professor of Constitutional Law at the University of Skopje, with a long academic career, received the VMRO-DPMNE nomination during the party's conference yesterday in Struga, comfortably beating the eight others candidates of the right-wing party.
Siljanovska's public interventions against the Prespa Agreement and against the law on expanding the use of the Albanian language have made her quite popular lately in the VMRO-DPMNE.
Zoran Zaev's ruling Social Democratic Union (SDSM) is expected to announce the candidate he will support at the extraordinary party conference he will hold on March 3.
The mandate of the current President of the country, Gjorge Ivanov, who comes from VMRO-DPMNE, ends on May 12.
The term of office of the President of the country lasts for five years./ΙΒΝΑ
(Φωτογραφία: Boris Grdanoski)