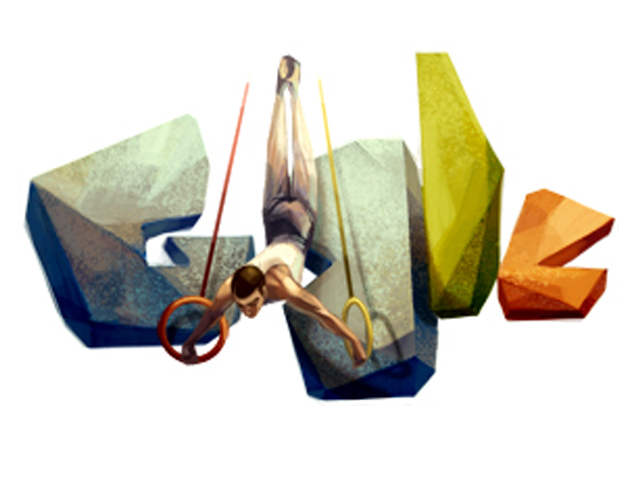 By Christos T. Panagopoulos –
Google is celebrating  the 115th birthday of Leon Štukelj, a Yugoslav gymnast of Slovenian nationality, Olympic gold medalist and athlete, with an interactive doodle.
Štukelj competed at seven major international competitions and captured a total of twenty medals: eight gold, six silver and six bronze.
At the Olympic Games alone he won six medals: two gold medals (counted for Yugoslavia) in Paris in 1924, one gold medal and two bronze in Amsterdam in 1928, and a silver medal in Berlin in 1936, with which he concluded his career.
Štukelj was presented at the opening ceremony of the Games of the XXVI Olympiad in Atlanta in 1996 as then oldest living Olympic gold medalist, where he shook hands with the President of the United States Bill Clinton. He also presented the medals to winners in the men's team competition.
His 100th birthday in 1998 was a major celebration in Slovenia. Štukelj still exercised regularly until even just before his death, only four days short of his 101st birthday.
Today a sports hall in Novo Mesto, mainly used by a local basketball team, is named after him, in addition to the University Sports Hall situated on the campus of the University of Maribor.