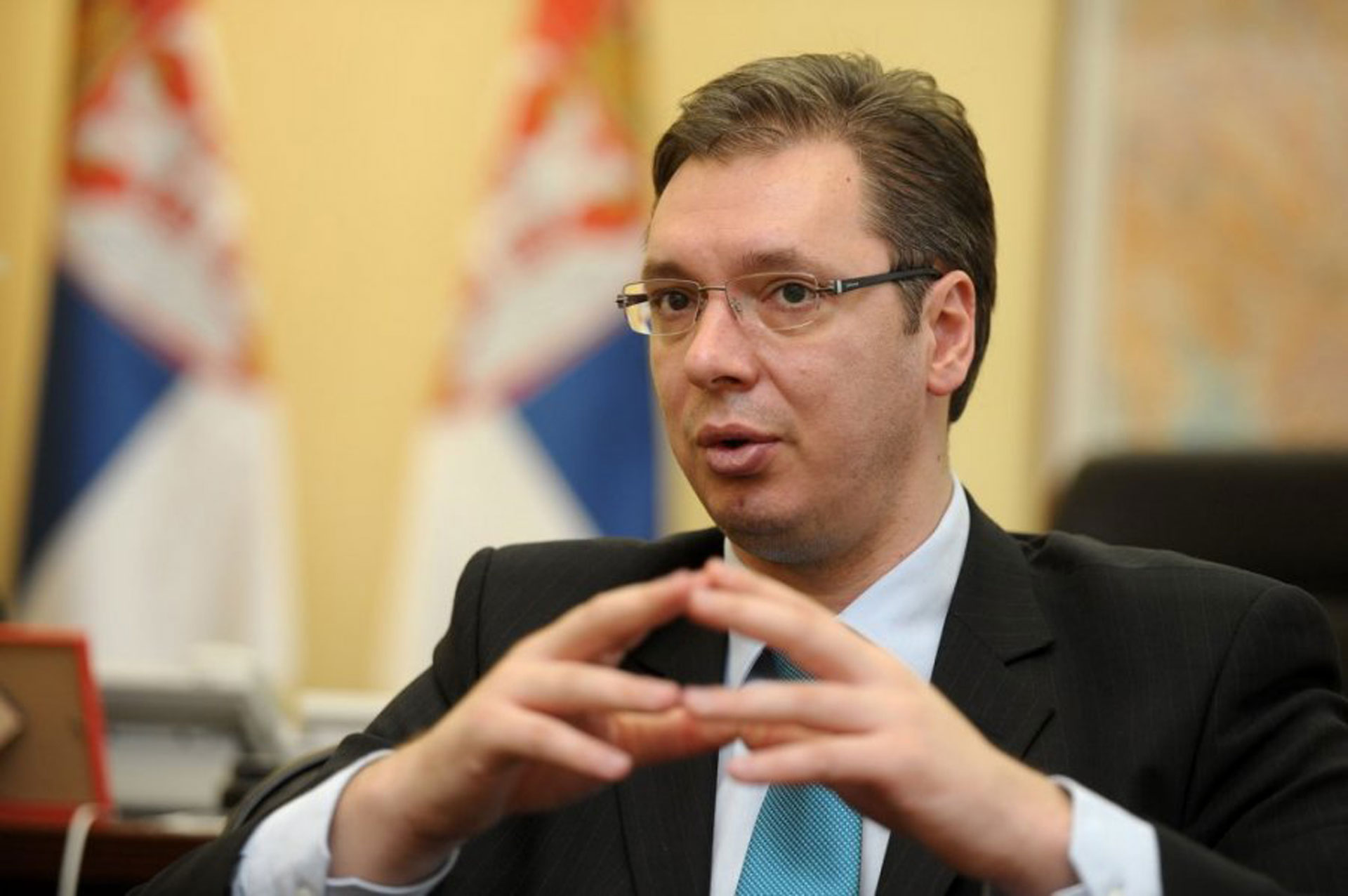 Belgrade, January 7, 2016/Independent Balkan News Agency
By Milos Mitrovic
Serbia has a firm policy, of which its strategic and primary objective is to join the European Union. Prime Minister Aleksandar Vucic underlined this in the interview for Radio Free Europe adding, at the same time, that Serbia wants to preserve its good relations with Russia.
"And we want to have even better relations with Russia. I don't see that this is particular heresy within the EU. Therefore, we do understand what EU says, but on the other hand we see that many EU countries undoubtedly cooperate with the Russian Federation. We will maintain this relations is good term as long as we can", Vucic said.
The Serbian premier announced further dialogue with Pristina on January 27. "I know that difficult talks are ahead, the same that we had, or maybe even tougher… But we have to do this in the interest of both Serbs and Albanians who live in Kosovo and Metohija", Vucic went on.
In the interview, PM put the issue of resolving relations with Pristina in a symbolic way. "If we want to have profitable flights for New York Serbian passengers are not enough, we also need Albanian". Serbian airline Air Serbia is to reintroduce direct flights for New York after more than 20 years.
"I want to open a new issue in Brussels which is the faster flow of people, goods and capital. I don't want this situation with stops, verifications, papers on administrative line or on the border to continue, as Albanians say", Vucic emphasised.
Considering the celebrations in the Republic of Srpska on Saturday, which will be attended by most of Serbian government's ministers as well as him, Vucic suggested he would support the integrity of Bosnia and Herzegovina. The Bosnian entity's National day January 9 was declared unconstitutional by legal authorities.
"Serbia would not think for a second to jeopardise the integrity of Bosnia and Herzegovina", Vucic said.