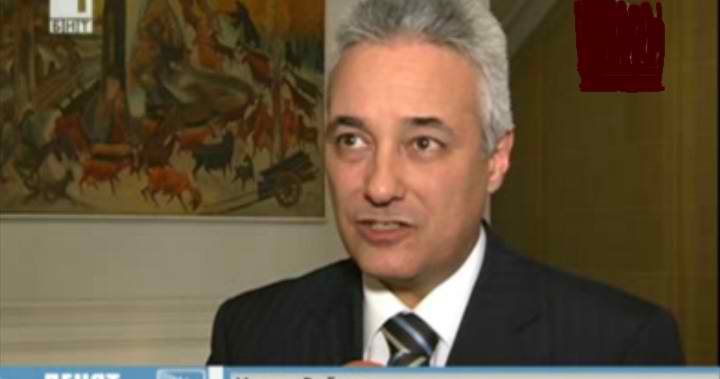 By Clive Leviev – Sawyer of The Sofia Globe
A bilateral good-neighbourliness treaty is needed because Skopje broke a 1999 declaration by Bulgaria and Macedonia, Bulgarian Prime Minister Marin Raykov (Photo)  said on May 7.
After Macedonia left Yugoslavia in 1991, Bulgaria was the first country to recognise it. However, bilateral relations frequently have been troubled by what Sofia calls anti-Bulgarian propaganda, manipulation of history and harassment of members of the Bulgarian ethnic community in the former Yugoslav republic.
Anti-Bulgarian rhetoric from Skopje was a major factor in Bulgaria, even though it has long been a stated backer of EU integration for Macedonia, standing among countries in 2012 opposing the granting of an EU accession negotiation date for Skopje. Bulgaria has insisted that a good-neighbourliness agreement bilaterally would be an essential step to Skopje showing that it embraces the regional relations values of the EU.
A series of meetings between members of the foreign ministries of the two countries were held in recent months and when he left office in March 2013, Bulgaria's foreign minister Nikolai Mladenov said that finalisation of the good-neighbourliness agreement had been very close. Shortly before the Boiko Borissov government stepped down, Borissov went to Skopje for direct talks with his counterpart Nikola Gruevski.
However, in April, just a few days after the current caretaker cabinet headed by Raykov took office, Macedonian foreign minister Nikola Poposki was quoted by Bulgarian National Radio as saying that a good neighborliness agreement between Skopje and Sofia was not necessary. Good neighbourliness could not be created on paper, but with specific gestures and Bulgaria and Macedonia had very good grounds for excellent relations, Poposki said.
"This exists between the people even now. The agreement is an issue raised by Bulgaria as an absolute necessity. I personally think it is better not to work out an agreement, rather than having one that will create extra problems," Poposki said.
He said that what had been agreed was that a working group between the two ministries would discuss what was problematic and what was not and suggest solutions to the problems. "We started this process with the former government. When the caretaker government assumed office in Bulgaria, the process ceased, with the fourth meeting in the city of Kyustendil," Poposki said.
In an interview with DPA at the end of April, Bulgarian ambassador to the EU Dimitar Tsanchev was quoted as saying that Bulgaria was a staunch supporter of the European integration of the Western Balkans, because this was the only way to guarantee peace, democracy and prosperity in the whole region.
Unfortunately, the current political leadership of Macedonia was pushing bilateral relations back into the past, he said, citing widespread anti-Bulgarian stereotypes in the media, films, literature and history and geography textbooks, and discrimination against citizens of the former Yugoslav republic who identify themselves as Bulgarians.
Provocative projects such as Skopje 2014 clearly outline potential territorial and other claims towards Bulgaria. Skopje crossed certain borders, causing wide dissatisfaction among the Bulgarian public, Tsanchev said.
"I do not see a reason why our common history should divide us, and not unite us. So many monuments to Bulgarian historical figures have been recently erected in Skopje and, regardless of how they are presented, this fact only confirms that we were one ethnic community in the past," he was quoted as saying.
EU newcomers should be devoted to European values and respect their EU neighbours, Tsanchev said.
"Radical nationalistic ideologies belong to the past. If Skopje's current policy towards the neighbouring countries continues, there will be long-term consequences and risks for the region. That is why such problems should be solved before and not after the start of the accession negotiations."
Macedonia should turn to the future, not to the past, he said. "We, in the European Union, should help them do it."
Tsanchev said that Bulgaria could not understand Skopje's lack of desire regarding the good-neighbourliness treaty.
Speaking on May 7, Raykov – who is Bulgaria's Foreign Minister as well as Prime Minister – said that Bulgaria had recognised the independence of the Republic of Macedonia "but there are certain realities, which Macedonia should acknowledge, too, and namely – to mark the holidays that unite us together, since we are sharing a common historical memory".
He said that the central square in Skopje was strewn with monuments of Bulgarian national heroes, "which is proof they themselves give to the fact that we have a common history and common past. It is logical and it is a European approach to mark this common historical past in a way that does not lead to confrontations," Raykov said.
"I am happy with the fact that there was a Bulgarian delegation in the village of Novo Selo yesterday and the memory of the Bulgarian soldiers, who died for the liberation of the Bulgarians in Macedonia, was marked," he said.
Raykov said that there could be no doubt that when a document is signed, like the Declaration of 1999, this document should be observed. "The violation of this document led to our insisting on signing an agreement [on neighbourly relations]," he said.
Raykov said that there was nothing more natural than to be ready to observe certain rules when one was entering into a geopolitical space, into the EU family, or when one was willing to enter it, no matter whether this would happen in 10 years or in as many years as needed.
"One of them [the rules] is that when a document is signed, it should be observed and there is a need to establish neighbourly relations with these countries. What is more, we should bear in mind the fact that Macedonia shares common traditions in terms of language, history and past with Bulgaria and Romania. In fact, we used to be part one and the same nation until 1945," he said.
"I am convinced that when this change in the attitude towards the neighbours is verified, in a natural way the Republic of Macedonia will get closer to being given a date to start the [EU accession] talks," Raykov said.
Photo The Sofia Globe