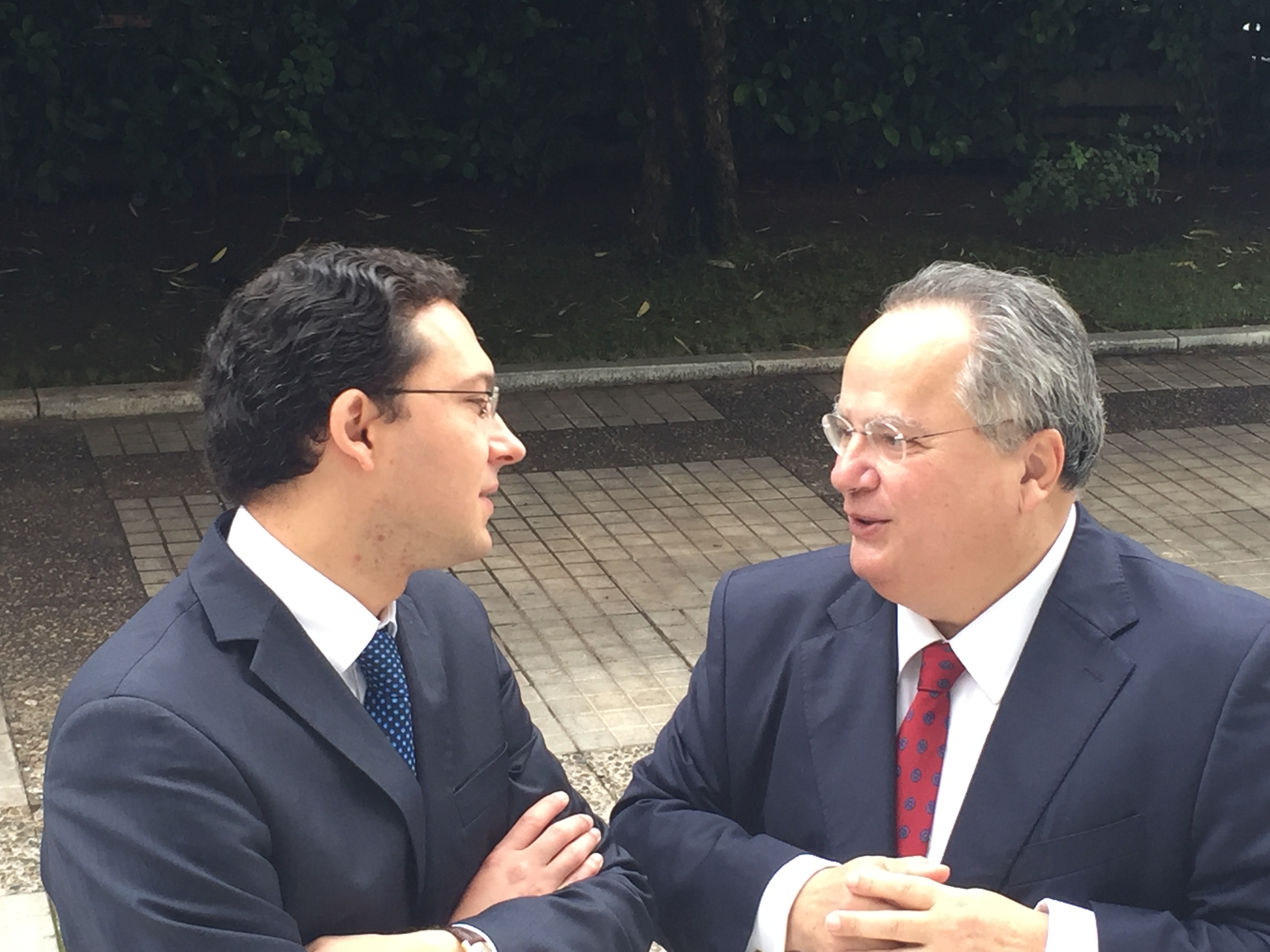 Athens, October 22, 2015/Independent Balkan News Agency
By Spiros Sideris
As an important partner characterized Bulgaria the Greek Foreign Minister Nikos Kotzias, at a press conference after the conclusion of his meeting with his Bulgarian counterpart, Daniel Mitov, noting that the two countries are linked by at least 1600 years of relations.
Proof that Bulgaria is a strategic partner, Kotzias said, is the visit of the Greek President in Sofia on December 14-15.
Similarly,  Mitov characterized his visit to Greece symbolic, as he is the first minister to visit Kotzias after his reelection, and noted that it is very important to be in frequent contact in order to coordinate positions and actions.
At the same time, the Bulgarian Foreign Minister expressed his gratitude for Greece's support for Bulgaria's accession to the Schengen Zone.
The focus of the meeting of the two ministers was the cooperation between the two countries on energy issues, which was characterized as fundamental and strategic. In particular, Kotzias said "we have very special common interests", referring to the vertical corridor and spoke of ensuring its construction and operation.
The Greek Foreign Minister made particular reference to the different sources of natural gas and vast reserves in Egypt, Kurdistan and Iraq, and set as a common goal of both countries their pipelines to pass through their territories. This, he explained, will lower prices, will at the same time increase the safety and competitiveness of both countries.
For his part, Mitov focused on the Greece – Bulgaria pipeline, naming it as the most important link to the future of European energy. "We talk about diversification, talk about interconnection", he added, and noted that these two words are key-words when we talk about the future of the European energy Union, and Greece, he noted, is a fundamental, key partner in this regard, notably in delivering many different energy sources.
As regards the refugee issue, the two foreign ministers focused on the fact that Greece and Bulgaria act as gates for refugees and agreed that "the refugee migration flows be treated before entering the European Union". They also stressed the need to support Jordan and Lebanon, with the creation of refugee camps there, as well as Tunisia and Egypt. Key factor to resolving the refugee issue, both ministers noted, is a solution in Syria.
An important part of the discussion between the two ministers focused on the Western Balkans. Kotzias expressed Greece's support to the integration of the Western Balkans into the EU, but this he stressed, "in cooperation with the other interested countries with us". There can be no European-Balkan policy without the three Member States of the Union in the Balkans, Kotzias stressed.
Similarly, Mitov stressed that Europe will never be complete without the Western Balkans, but as he pointed out, "the integration of the Western Balkans cannot be completed without the participation of the Eastern and Southern Balkan countries".