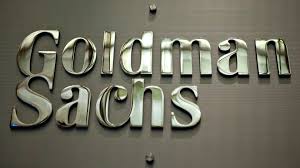 Athens, September 15, 2015/ Independent Balkan News Agency
By Spiros Sideris
The US bank Goldman Sachs does not expect that the implementation of the third programme of the new Greek government will be smooth, but does not expect such high tensions in Greece's relations with the lenders as in the two months of June and July.
Goldman Sachs points out in its report that it remains to be seen whether the new Greek government will remain committed to the programme. A prerequisite for the success of the programme is to properly own it.
The two elements that could lead to a resurgence of tensions are the following:
First, the further deterioration of the economic situation in Greece could cause resistance to the programme by the electorate. Especially in the proposed fiscal measures.
Secondly, the new government might decide to wait signal by the lenders for the debt issue. But the latter judge that this might undermine the mood in Athens for reform if given early.
Furthermore, Greece and lenders may disagree on the measures and reforms that should be made. Moreover, the reluctance of lenders to offer relief to the debt problem can be intensified if there are deviations to the fiscal targets.
Due to the above, Goldman Sachs does not expect the implementation of the programme to run smoothly. It estimates that the level of tension that was last June-July is unlikely to occur, since the memories of the risk of a Grexit are still fresh. Thus, the most realistic estimate is, in its analysis, an "abnormal" implementation of the programme, with tensions rising occasionally, but without reaching an "explosion."
Goldman Sachs captures the following messages from what preceded it:
First, the euro remains popular in Greece. It is positive that the previous government did not advocated in favour of leaving the euro.
Second, the strong fiscal tightening after 2010 had a significant impact on the recession that followed in Greece. But a milder fiscal consolidation would create the need for larger bailouts and larger debt cancellations. Doing so would cause political reactions in some other countries.
Third, the government argued that SYRIZA had a democratic mandate to renegotiate bailout terms, thus highlighting the possibility of a retroactive veto on previous governments agreements. This means that the reliability of an agreement between a vulnerable country and its creditors is limited, as long as democratic legitimacy is at national level, which is not conducive to integration in the Eurozone.