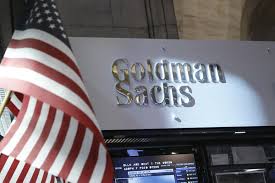 By Spiros Sideris – Athens
Goldman Sachs, in its latest report, sets new higher target prices for the greek banks, but emphasises that the results of stress tests of the European Central Bank remain uncertain.
For "Ethniki" bank, it reports that the bank is well positioned to benefit from a domestic recovery, since it continues its restructuring and improves its operating results. It envisages that "Ethniki" will create an book value for the stock higher than the other greek banks, with the reinforcement of equity and the empowerment of revenue. The book value of a share for 2015 is negotiated at 0.9 of the book value and 6.9 times the profits that will have straightened out for 2018.
For the "Alpha" bank it notes that the benefits from restructuring, removals and cost reduction is significant and there is a reduced risk because the new units that are merging are few. It foresees a 15% return on equity for the years 2017 to 2018 and a decisive costs control.
Goldman Sachs also gives neutral recommendation for Piraeus Bank PIR -6.57% (to EUR 1.7 the goal, at 24% the increase potential) and Eurobank (0.38 euros to the target, with 24% increase potential ).
In regard to the upcoming stress tests, the agency speaks of uncertain results, while at the same time refers to an increased political risk in Greece, where rumors of early elections are once again emerging.