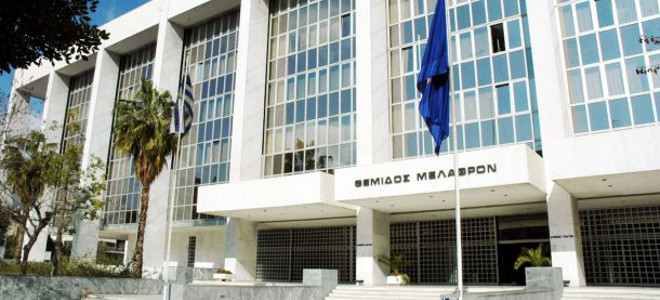 By Lefteris Yallouros – Athens
Greece's Supreme Court (Areios Pagos) has given the go-ahead to Greek neo-Nazi party, Golden Dawn, to participate in upcoming European Parliament elections.
The move came despite the imprisonment of six of its MPs, including its leader, that face prosecution on charges of setting up a criminal ring. The party's MPs, almost in their entirety, are currently under investigation.
Speculation was rife in the last few months that the party would be banned ahead of the European vote.  However, the court decided that Golden Dawn could participate in the European polls since it had still not been declared as a criminal gang in a court of law.
To deal with the possibility of a ban in European and local elections on May 18 and 25, Golden Dawn recently created a sister party called National Dawn. However, Golden Dawn now says this second party would not take part in the European ballot.
In a separate decision, the Greek Supreme Court turned down a request by Golden Dawn to revoke a ministerial decision with which state funds to the party were halted.
Meanwhile, a threatening note was sent Monday to prosecutors who have been handling the judicial crackdown against Golden Dawn. Police said an envelope containing bullets was sent to the Supreme Court building in Athens. The note read:  "Whoever took part in this trick, whether it is a Minister, judge or prosecutor should correct their action within 15 days, and release anyone held in custody. Otherwise, within 20 months, these bullets will come from afar."
Golden Dawn issued a statement denouncing those "attempting to create confusion and throw public opinion. We condemn this comical provocation of sending a threatening letter to the Supreme Court. We want everyone to know that you can't stop Golden Dawn's rapid electoral rise in such ways."
Latest opinion polls show Golden Dawn is expected to secure around 8 to 11 pct of the EU Parliament vote and win two seats out of the 21 Greek representatives are allocated in total.