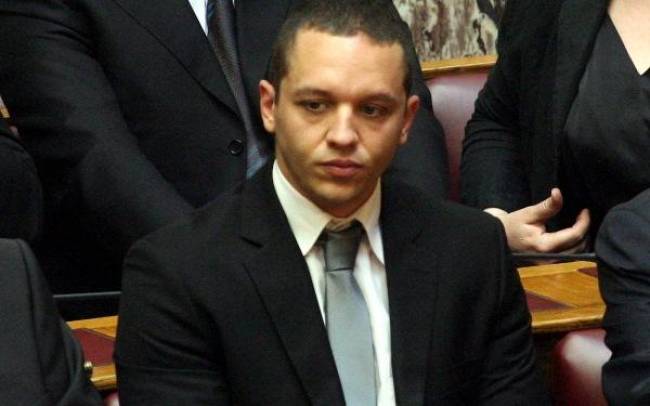 By Spiros Sideris – Athens
The Golden Dawn MP Elias Kasidiaris was taken into custody after his supplementary apology before the investigating judge on the special additional charge of gun possession for the purpose of supplying a criminal organization.
With Kasidiaris taken into custody it seems that the research of Justice for Golden Dawn, which lasted 10 months, immediately gollowing the murder of Pavlos Fyssas by members of the organization, has been completed.
Outside of the Supreme Court gathered group members of the Golden Dawn, screaming vulgar slogans against Justice, political parties and journalists.
Speaking to the media shortly before his apology, Kasidiaris himself spoke of "political persecution", since as he says the felony accusations were false, namely for the "two hunting rifles", which as he pointed out he owned legally.
Elias Kasidiaris is the eighth Golden Dawn MP who is remanded. Already in custody are the party leader Nikos Michaloliakos, and the MPs Christos Pappas, Giannis Lagos, Panagiotis Eliopoulos, Nikos Kouzilos, Giorgos Germenis and Artemis Mattheopoulos.