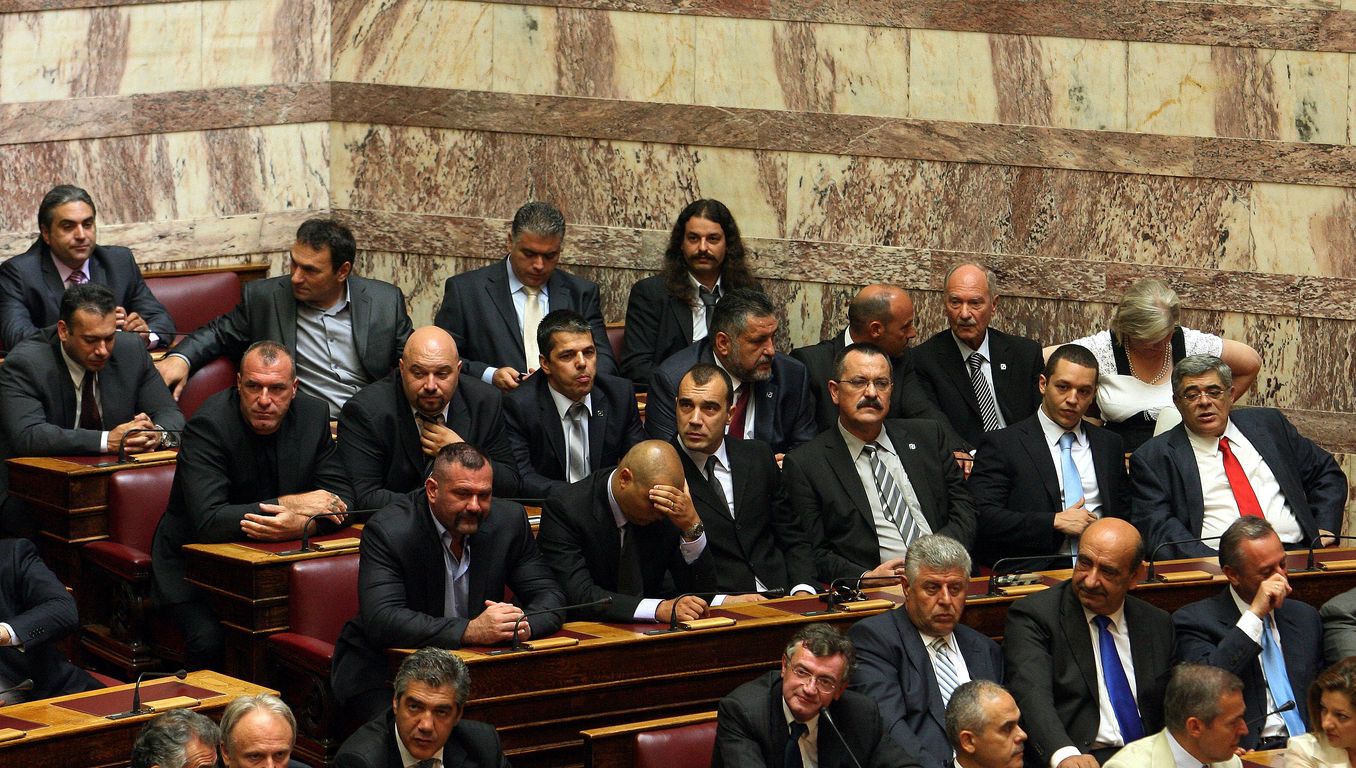 Athens, December 17, 2014/ Independent Balkan News Agency
By Spiros Sideris
Tomorrow the remand Members of the far-right Golden Dawn Party,  will be in Parliament, having taken a special leave from prison for the vote of the President of the Rebulic.
Shortly after the news that they will be present in the voting for the President of the Republic, the Golden Dawn issued a statement, in which they states that their MPs will vote against the Memorandum presidential candidate.
"MPs of the Golden Dawn who, by the order of Samaras, were imprisoned illegally will come to the House in handcuffs and will vote against the Memorandum candidate for President of the Republic, at a time when Democracy, the Constitution and the National Sovereignty have been abolished, and the third political force in the country is in prison blocked by the channels of corruption and deprived of the right of public speech.
The documents of the conspiracy, the video with Baltakos and the recorded vulgar command of Samaras to judiciaries that any other country would have brought down the government, here it was buried from politicians and the corrupt television channels owners.
The Golden Dawn continues the Struggle for National Independence and after the upcoming elections it will be the only real national opposition".