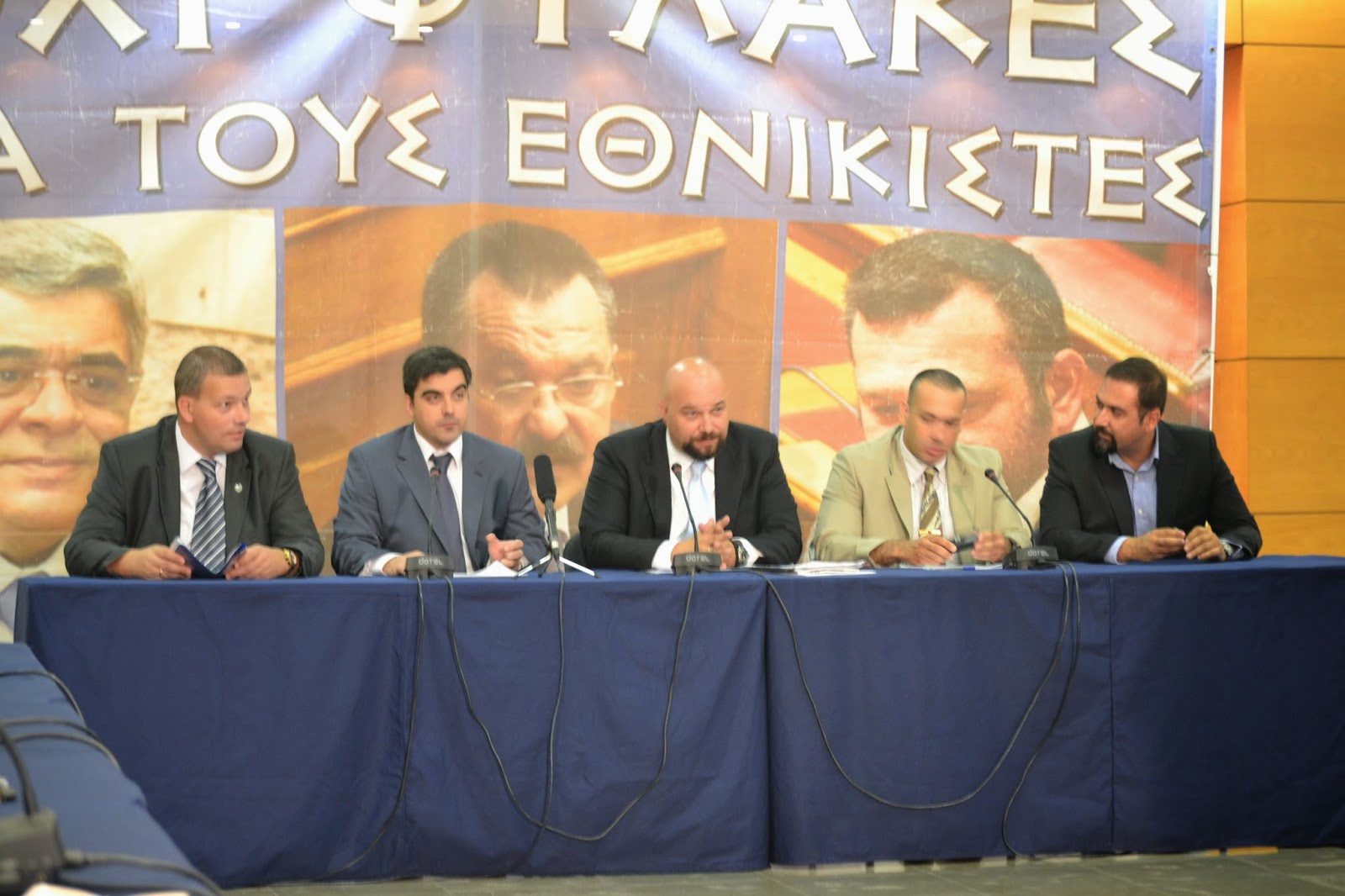 By Spiros Sideris – Thessaloniki
The position of the Golden Dawn that they are "victims of political persecution" was presented by MPs Elias Panayiotaros, Artemis Mattheopoulos and Polybius Zissimopoulos, during a press conference in the framework of the 79th TIF.
They argued during the time that has elapsed since the initial arrests of members of the Golden Dawn "it was proved that the scheme collapsed and that justice is humiliating itself". They pointed out that the general secretary of the Golden Dawn, Nikos Michaloliakos and Spokesperson Elias Kasidiaris, should be on the panel of the press conference and not in jail.
At the same time, they accused the government of "cutting" the live television broadcast of the press conference from NERIT (National Greek Television).
At the same time, Serres Golden Dawn MP, Artemis Mattheopoulos, during the interview, presented the findings of the IRS on the main source of income of the party. As stated in the IRS document, "the main source of income of the party in question, as reflected by the records we have today at our disposal, is the government funding and the monthly – up to now – payment of the parliamentary allowance, which is received by the MPs of the party".
Continuing, the Golden Dawn MPs requested the withdrawal of any international organization that does not serve the country's national interests, vowing catharsis at all levels.
Regarding the anti-racism bill passed by the Greek Parliament, they noted that it insults our Greek origin.
When prompted by IBNA, they replied that the turkish Consulate in Komotini should be closed, to end the intervention of Turkey in Thrace, concluding that while there is one of the Golden Dawn MPs, events such as "Imia" will not happen again.
(Photo: Spiros Sideris)