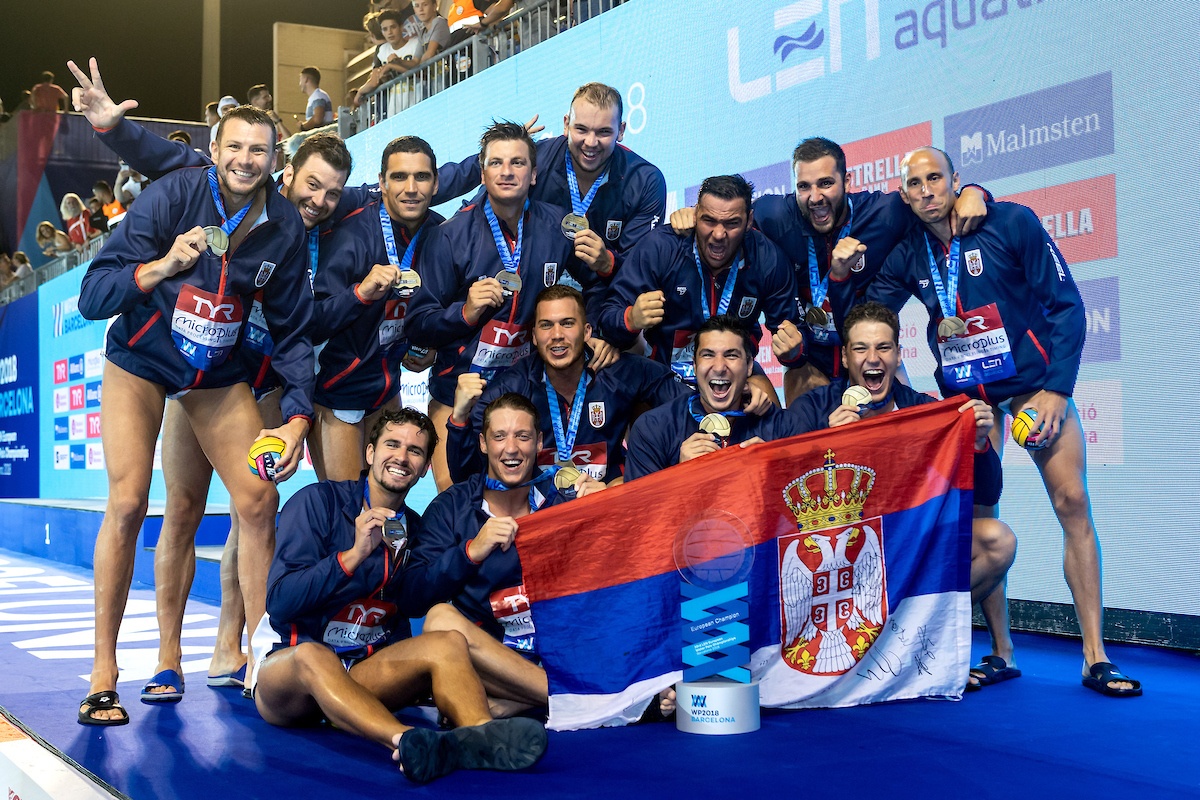 The top position at the European water-polo Championship held in Barcelona, Spain belongs to the Serbian Men's Team who became champions for the fourth consecutive time.
In the final, Serbia beat Spain 12 – 10 after penalties following the 7-7 draw during the regular time, thus winning the fourth straight water polo crown.
 In the match for the bronze medal and the third position, Croatia won against Italy 10 – 8.
According to LEN Media, the Serbian players are now "one gold away to tie Hungary's record run of five straight wins (from the first five editions). This was their 8th title in history, they won 7 of the last 9 editions since 2001."
Although the Hungarians have sank to the 8th place after losing 8-9 to Russia, a decisive climb back to the top is badly wanted since the next edition of the European Water Polo Championships will take place in Hungary's capital city Budapest, in the state-of-the-art Duna Arena, in January 2020.
Dejan Savic's boys, were warmly welcomed in Belgrade on Monday evening, together with young Serbian tennis player Olga Danilovic, who has just won her first WTA title in Moscow, at the European Junior Tennis Championships.
With their victory on Saturday, Serbia's water polo squad have defended the title and extend their domination in Europe for two more years…. / IBNA