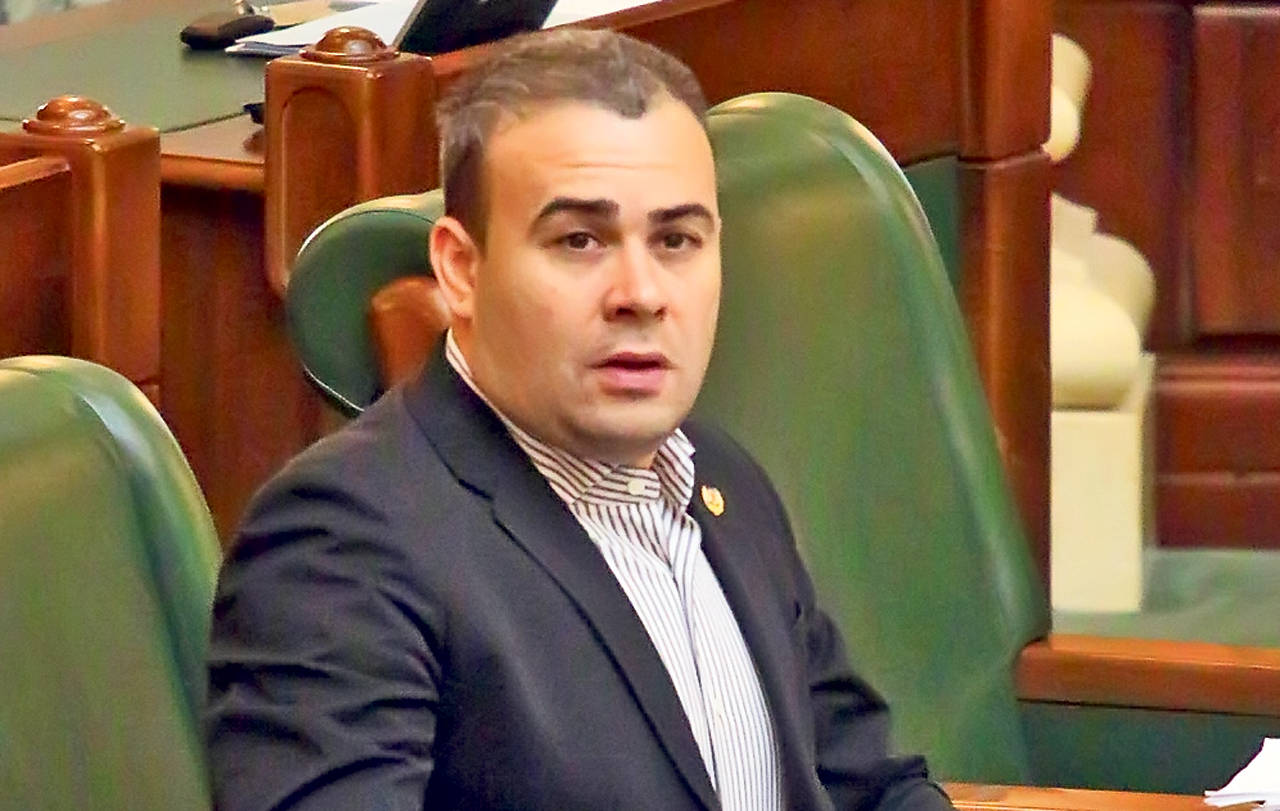 Bucharest, March 27, 2015/ Independent Balkan News Agency
By Daniel Stroe
Former Romanian Finance minister Darius Valcov (photo) will be held under house arrest for 30 days, a top court ruled in a case which continues to reveal details about the magnitude of the corruption scandal the former official is involved in.
Thus, the anti-corruption prosecutors discovered 94 paintings which are said to belong to Valcov during searches in locations in Bucharest and Olt County. Three of the paintings bear the signature of Pablo Picasso, one of Renoir and others are the creations of Romanian classic painters. Many of these paintings were hidden behind fake walls, sources close to the investigation revealed.
These revelations come days after the Romanian Anti-Corruption Department (DNA) extended its investigation into allegations of corruption against former Finance minister Darius Valcov after initially finding he hid a 90,000 Euros and 1,3 million lei bribe, 3 kilos of gold and several paintings, among which a Renoir, in a friend's safe in a village in SW Romania.
Following this information, DNA forwarded another arrest request to the Romanian Senate whose member Valcov, a Finance minister until last week, has been for more than two years. Legislation requires Romanian justice to file a request to the Parliament if prosecutors seek arrest of one of the lawmakers.
The MPs decide by voting whether immunity is striped or not for a colleague under criminal investigation. Even though the number of votes in favor of the arrest warrant has increased over the past years, there are still cases in which lawmakers reject the prosecutors' demand to the civil society's and the Western partners' dismay. The European Commission has repeatedly criticized this practice over the past seven years.
But the senators voted in favor of turning Valcov in to prosecutors and last night the High Court of Justice confirmed the warrant for house arrest. Senators rejected though another request filed by DNA to arrest Senator Dan Sova, also wanted under charges of corruption, sparking fury in the civil society.
Valcov is suspected of committing, as a senator and minister in the Romanian Government, various crimes such as financial operations and trade acts which are incompatible with the official positions he held. The senator was previously the mayor of Slatina, a town in southern Romania, a position which prosecutors said he used to channel contracts to close businessmen in return of hefty commissions. He is said to have received, between 2010 and 2013, approximately two million Euros, part of the money being handed to him in person.
photo: radu-tudor.ro