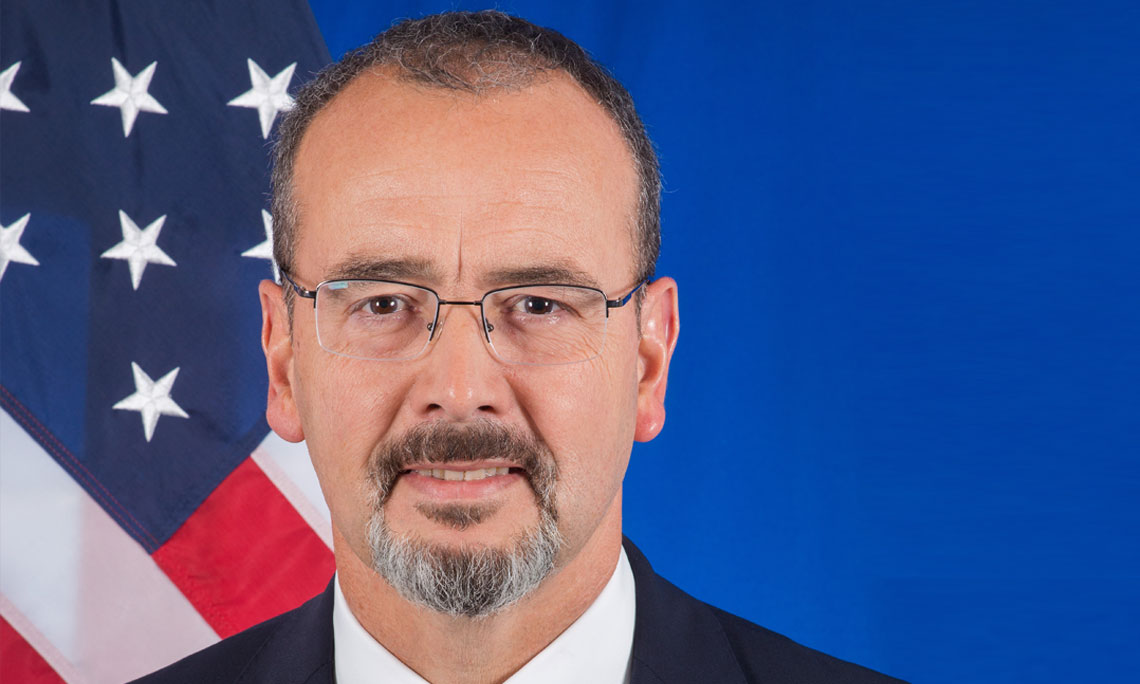 The U.S. Ambassador to Serbia Anthony Godfrey said it is in Washington's interest for the Western Balkans to be a region of stability and prosperity.
"A lasting solution will be the one that both sides come up with, with which both sides can live and that would lead to regional stability. Any solution that is unfair, unbalanced or imposed from abroad will not be long-lasting," Godfrey said in a statement in the interview with RTS.
"As far as we are concerned, and for Serbia as well, the best way to achieve this is following the path to the European Union. So, my goal is to use all my energy and all the resources of the U.S. Embassy in Belgrade to help Serbia achieve the goal it has set itself, which is an EU membership," Godfrey said.
"My duty is to improve U.S. relations with Serbia, but also to work in the interest of my country in the Balkans, and it is in America's interest for the Western Balkans to become a region of stability and prosperity, where democratic values are respected, where countries respect the borders and have good relations," Godfrey said./ibna