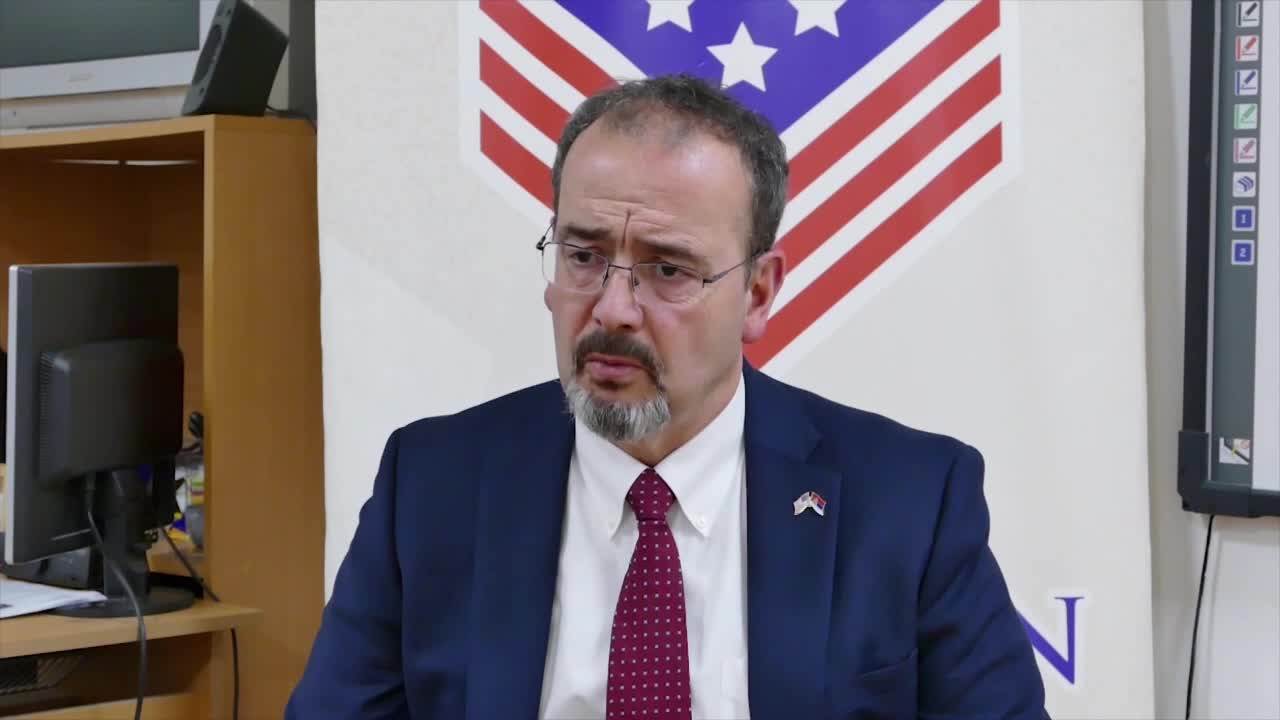 US Ambassador to Serbia Anthony Godfrey said the Kosovo issue is not small, but he is still optimistic and says a compromise solution can be reached between Belgrade and Pristina in a year or two.
In an interview with "Kurir", he said that the attention given by US President Donald Trump to the signing of the agreement to normalize economic relations between Belgrade and Pristina, combined with the leadership of President Aleksandar Vučić and his openness to new ideas, gave new energy and new impetus to the relations between the USA and Serbia.
"Both leaders saw that it was time to do something bold, new and exciting", Godfrey said.
He believes that the best chapter in the history of Serbian-American relations begins, which, he says, is logical, because we have a lot in common and so many common experiences from the past.
The US ambassador also noted that helping Serbia join the European Union is on the US list of priorities.
"We continue to work closely with Brussels and there is no change in our position that the EU should lead an active and purposeful dialogue with Serbia and Kosovo to resolve political issues", Godfrey said.
According to him, the United States believes that it can play an important role in improving economic conditions in the Western Balkans, thus providing immediate support for its accession to the European Union.
"Our involvement in this issue is not new, nor is it related to the party's election campaign (in the US). We believe in the importance of regional stability and prosperity. This priority will not change even after the November elections", Godfrey said when asked if the United States was competing with the EU in any way to find a compromise between Belgrade and Pristina, and if that commitment was in fact at the service of Trump's election campaign.
He welcomed the fact that the American International Development Finance Corporation (DFC) has opened an office in Belgrade.
He said the DFC immediately began compiling a list of priorities and projects for its first office in Europe, indicating that the United States believes in the region's economic potential./ibna