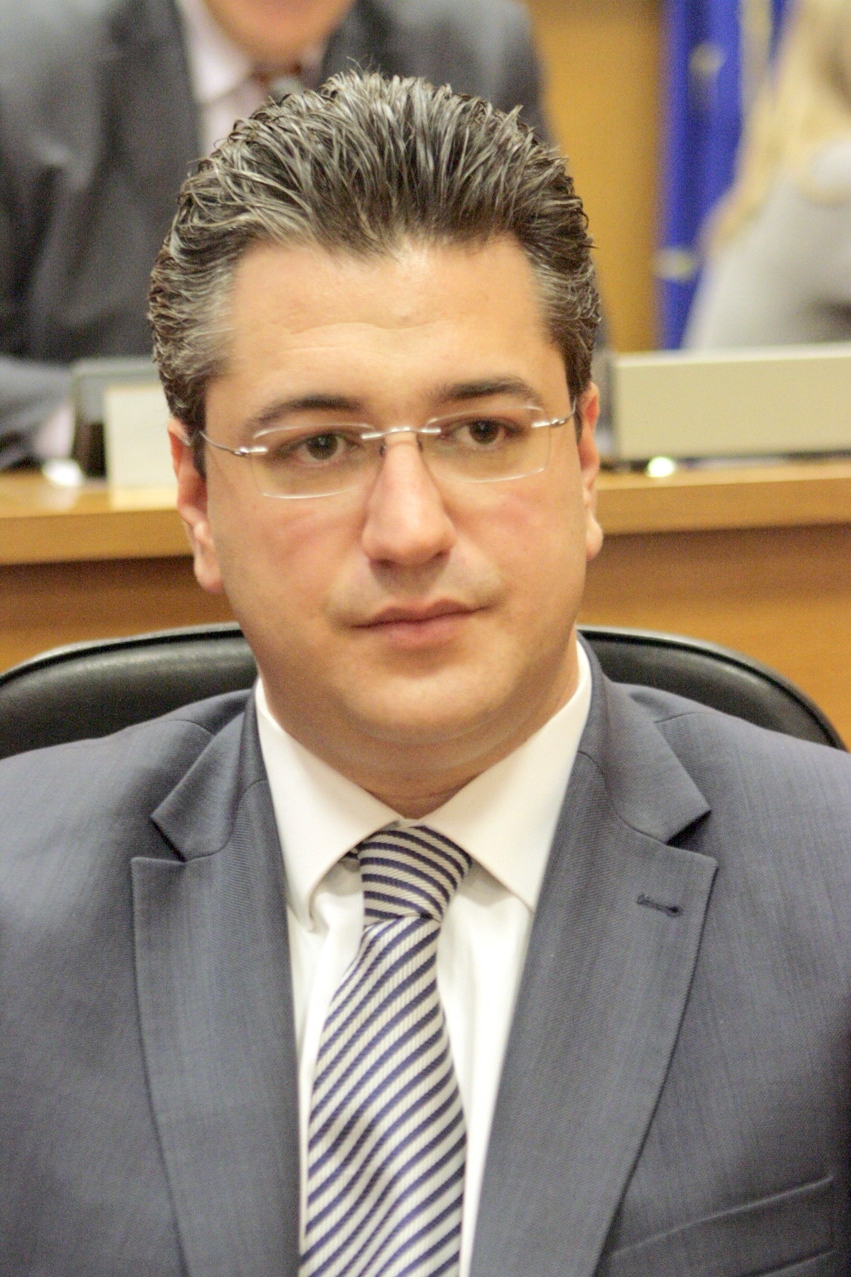 IBNA Interview / Apostolos Tzitzikostas, Governor of Central Macedonia.
By Spiros Sideris – Thessaloniki
You have been elected as the Governor of one of the most important regions of Greece, during a difficult and crucial period for your country. What do you consider to be the major problems of your Region?
The major problem of Central Macedonia today is the huge development deficit, which unfortunately leads to extremely high levels of unemployment, particularly among young people. This is the main sector, where we focus our attention and efforts. We are now building a stable, open and friendly economy aiming at attracting domestic and foreign investments and new businesses. In the modern world, this is the only safe and sustainable road towards development. This is the path towards the creation of new employment opportunities, and new income generation. We are speeding up reforms that detain bureaucratic procedures, we are utilizing new technologies and electronic services and at the same time we are investing in extroversion through the development of collaborations with local agencies and the private sector.
Is it possible for Central Macedonia to become the "capital" of Balkans?
It is our goal to turn Central Macedonia into a transit and freight hub of our wider region. It is an achievable objective, and that is what we intent to accomplish. Central Macedonia has a strategic geographical position between Asia and Southeast Europe and proximity to the economies of the Mediterranean and Balkan countries. Moreover, we have a modern and wide infrastructure network that includes the "Macedonia" Airport, the Thessaloniki Port, and extensive highway and railroad set of connections. Therefore, Central Macedonia can credibly assert its position on the map of international combined transports and logistics, and become the gateway for goods and products that are directed from and to Europe and Asia.
Central Macedonia and mainly Thessaloniki, have always maintained multicultural characteristics, as evidenced by the monuments that are spotted throughout the city. What is your major concern, the rise of "fascism" in all of its facets or the presence of a large foreign population? 
The multicultural character of our region has been one of the core elements that positively influenced the progress and development of Thessaloniki, and Central Macedonia. Besides, throughout our course in history, our region has been one of the major commerce, educational, and cultural hubs. Extroversion is a key success factor for economies and societies in the modern world. Apart from that fact, tolerance, respect of difference, and freedom of expression are fundamental principles for contemporary societies. Central Macedonia and Thessaloniki, rapidly and steadily, are becoming more open and extroverted, and we will make sure that our region keeps up its course.
Is following a different "foreign policy" on your agenda, in order to attract investors and visitors to your Region?
International and bilateral relations have two main aspects, the national and the economic. My strong belief is that diplomacy should be exercised exclusively by the Prime Minister and the Minister of Foreign Affairs. Therefore, my institutional and personal standing on national issues is aligned with my country's foreign policy placements. As far as the economic direction, as I already mentioned, our core priority is to build an extroverted and open economy, which supports the development of international and bilateral cooperation, both in the public and private sector.
You are a young and experienced politician. Do you think that the "political landscape" in Greece is changing?
Not only the political landscape, but Greece as a whole is going through a series of major changes. The reforms that are taking place are modernizing the economy, and the public administration. At the same time they are influencing the political and societal structures of Greece. Through this process, new space is being created for fresh, young, innovative ideas and people, at different levels and sectors, such as in businesses, research, and also in public policy. Although we faced many and difficult challenges so far, I am very optimistic about the future of Greece, the future of Central Macedonia. With hard work and cooperation we will be able to meet with the challenges ahead of us, and secure the perspective of the new generation.
Finally, I would like you to describe to me, Central Macedonia of the next two decades.
There are three key elements, with which we are trying to enchase our economy: Competiveness, extroversion and innovation. These three elements are the core of a modern economy, the kernel of a modern society that meets up the challenges and expectations of the contemporary globalized environment. That is the horizon of the new era in Central Macedonia. That is what our reforms and changes are establishing for the future. Central Macedonia, in the next decade, is to become the merchandizing, transit, and cultural centre of our wider region, an energy hub with the construction of the natural gas Trans Adriatic Pipeline and a dynamic growth engine for Greece.