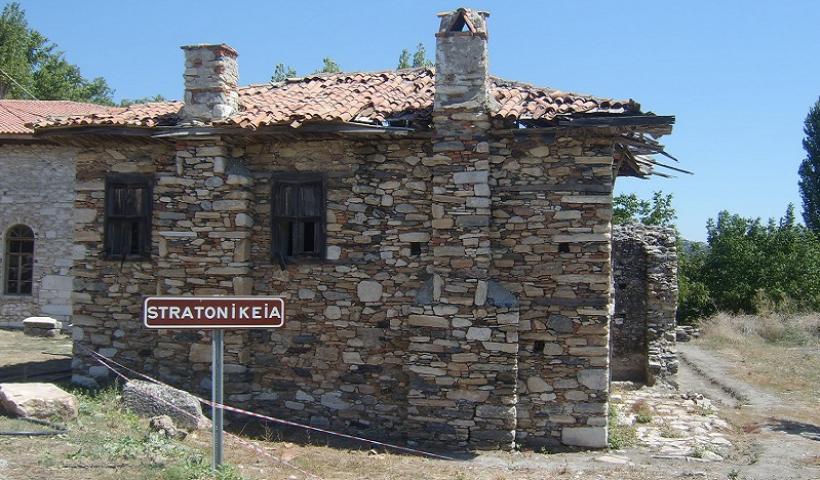 Taken aback visitors have not stopped choosing it as a top stop during their stay in Turkey since, even today it quietly tells her story to anyone interested in listening to it. In 2015, Stratonikeia, became famous as the "city of gladiators" but in the past it was one of the most important towns in the interior of Caria, Anatolia, with the site now located at the present village of Eskihisar, western Muğla Province, Turkey.
Professor Bilal Sogut, head of the Stratonikeia excavations, who took over the scientific excavations and restoration work in 2008, said to an interview with Anadolu news agency that the ancient site (Stratonicea) is included in the UNESCO World Heritage Temporary List and is among the most important cities in the Karia region, which hosted the native people of Anatolia. "Stratonikeia is a living example of an archeological city. There is no other example. There is no other city preserved as a whole. The ancient city of Stratonikeia is a special area where gladiators were raised in and where great love once lived", the professor noted.
The excavation first began in 1977 under the direction of professor Yusuf Boysal. According to Sogut, Greek, Latin and Ottoman inscriptions can be found altogether on one artifact, actually depicting the "cultural richness of the ancient city".
Stratonikeia was home to various historical civilisations and "is influenced by the Hellenistic, Roman, Byzantium and Anatolian periods while its importance continued during the Ottoman and Republican eras.
As more details are unearthed during excavations, it is expected that the site will make it to the permanent UNESCO World Heritage List."
The 3,000-year-old historical remains still mesmerise visitors and make tourists flock to its grounds to admire the largest marble city in the world.
Part of the site's necropolis (allegedly of modest scientific significance) has vanished with the opening of a pit to extract the lignite reserves that feed the nearby Yatağan power plant. The pit is proposed to be transformed into a lake in the coming years, once the reserves there are exhausted. The most remarkable object exhibited at the local museum, a Mycenaean stirrup-cup of buff with horizontal red stripes which is dated to the 12th or 11th century BC was found locally just like all other exhibits…. / IBNA