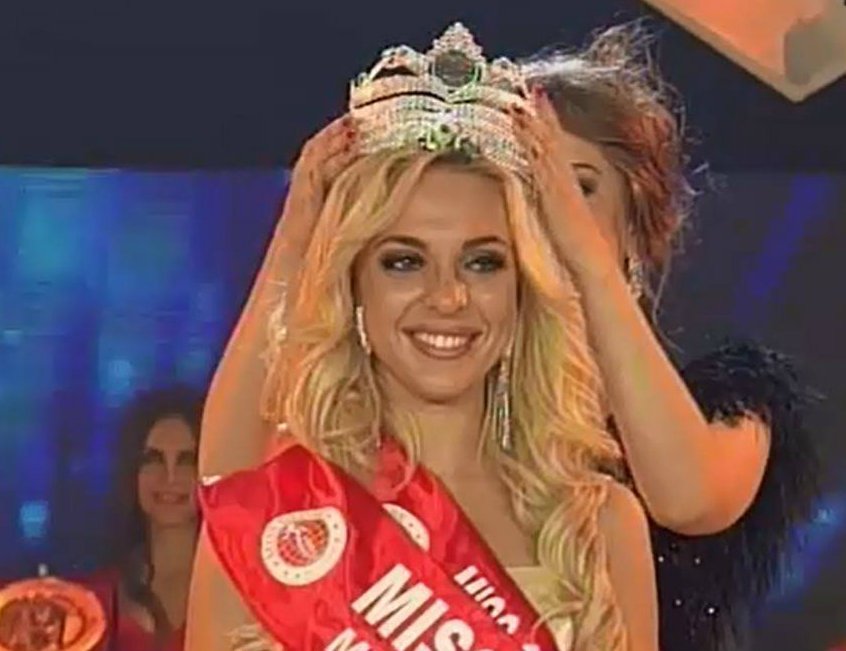 Miss Albania is selected as second runner up
Tirana, November 10, 2014/Independent Balkan News Agency
The world show of female beauty was crowned this weekend in Shkoder, Albania, with the announcement of the most beautiful girls for 2014, in this year's edition of "Miss Globe".
The Canadian beauty, Jacqueline Wojciechowski, 22 years of age, (photo), was selected this year's winner of "Miss Globe". She has obtained the majority of the votes of the jury and win the crown of the most beautiful girl of the Globe in this 41st edition of thew show, the 11th one hosted in Albania. Jacqueline Wojciechowski was the Canadian contender. She's an English student in Toronto who received the crown from last year's winner, the Romanian Bianca Paduraru, in order to take it across the ocean.
The public at the House of Sports in Shkoder, where the show took place, also showed strong support for the Albanian contender, Anisa Petrela, who was second runner up.
Meanwhile, the jury, consisting of different personalities of world art, including Bianca Paduraru-Miss Globe 2013, has voted the Colombian Maria Cristina Vergara Navarro as the third runner up.
The fourth runner up was announced Zania Linton from Trinidad Tobago and the fifth runner up was the Chinese, Wu Zhen. The 41st edition of Miss Globe was the 11th one being hosted in Albania, as it was announced a while ago by producer Petro Bozo.
Miss Globe is held in Albania for the last time
The final night of the contest turned into a spectacle with the participation of the most notable Albanian musicians, such as Rovena Dilo, Eranda Libohova, Aleksander Gjoka, Redon Makashi, Bujar Qamili, etc.
Earlier, the 40 beauties from all five continents held a tour lasting several weeks. They closely saw the Albanian coast, Bay of Karaburun, peak of Llogara, Mount of Pilur with a safari Jeep and also the north. They were also in Montenegro, where the final of "Miss Talent show" took place, part of the format of the show, in which each of the contenders competed with her talent. The majority of votes was received by the Siberian representative, Anna Sopkalova, who competed in dancing. /ibna