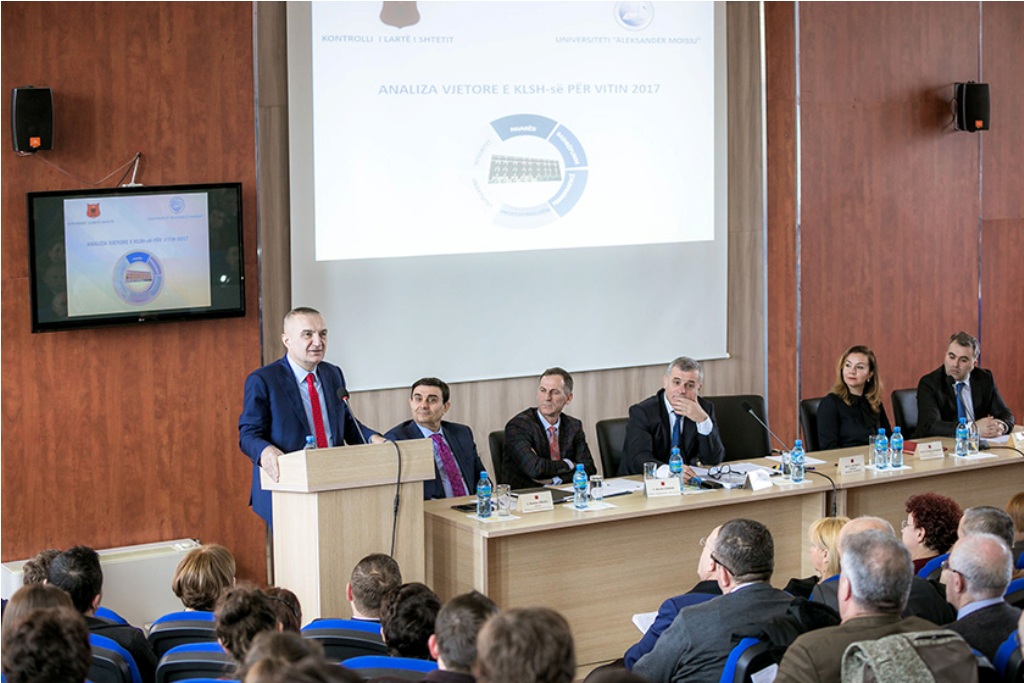 The complexities of globalization put Albania in front of new unknown challenges and to be able to overcome them, there needs to be a proactive and innovative approach.
The Albanian President, Ilir Meta made this declaration during the analysis of the activity of the High State Audit for 2017.
According to him, the intensity of a number of problems such as emigration, national security, climate changes is growing, therefore the approach which is needed to tackle them needs to reflect this intensity.
"Secondly, at a time when trust on public institutions is not that satisfactory, the preservation of integrity and moral legitimacy for the High State Audit remains an important challenge", he said, adding that another important moment relates to the need to restore faith on public institutions and their decision making. /balkaneu.com/