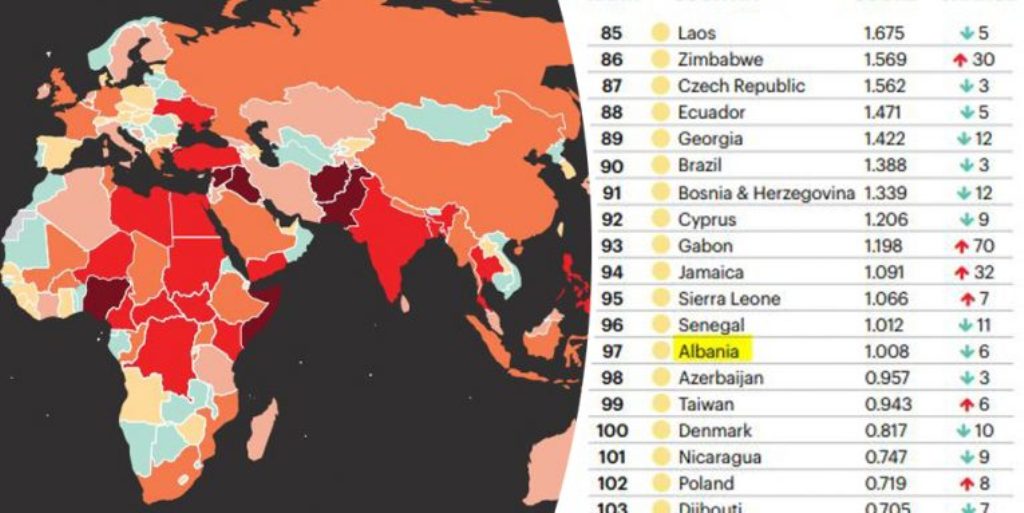 The 2018 global terrorism index has considered Albania a country where the threat of terrorism has decreased.
According to this index, Albania is positioned 97th in the world among the 139 countries which are part of this study.
As far as the region is concerned, only Kosovo and Bosnia and Herzegovina have a weaker performance than Albania.
Like the map shows, the Balkan region is one of the least problematic countries in Europe bearing in mind the situation in other countries of Europe, especially in the European Union or Turkey.
So, Albania scores only 1 out of a total of 10 points in the global terrorism index. The highest number of points indicates a higher risk. On a global level, Iraq is considered to be the most problematic country in terms of the level of terrorist threat. /ibna/