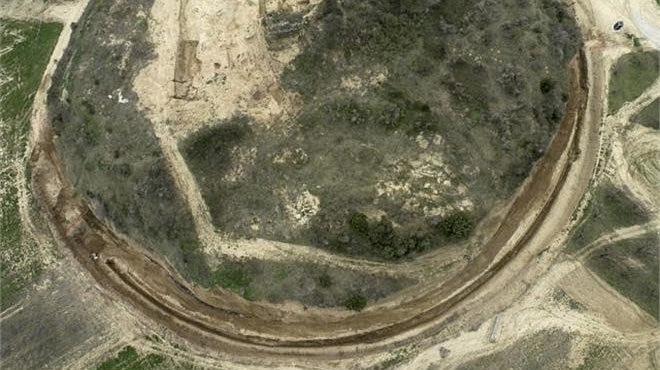 By Spiros Sideris – Athens
Global interest has attracted the important archaeological discovery in Amphipolis, Serres, details of which will see the light of day in the coming days. Meanwhile, Monday morning starts a new round of excavations in "Kastas" tomb.
Already the preparatory work for the safe shifting of the stones of the protective walls of the tomb has started. As was mentioned in a statement the Ministry of Culture, "the excavation progresses according to scientific ethics". At the same time it notes that "the ministry today will regularly inform the public on the progress of the excavation".
Meanwhile, archaeologists confirm that behind the wall at the entrance of the tomb there is a mosaic floor with rhombus, which seems to extend beyond the door and the jambs. What is hiding inside the tomb of Amphipolis will appear in about 20 days affirms the Ministry of Culture.
Meanwhile, experts in Macedonian architecture argue that "when the excavators clear the debris up to the floor level, then they will be able to tell whether the tomb has been desecrated, as evidenced by the headless sphinxes with broken wings". According to the Head of the KH' Ephorate of Prehistoric and Classical Antiquities, Katerina Peristeri, "it is likely to be the burial chamber of a general, but I still cannot say who. We have made a very good start. The principle of honest archaeologists is not to say who it is, if the excavation of the tomb is not completed".
At the same time, it is revealed that the geophysical survey conducted a year ago by an associate professor of the Department of Geomatics and Surveying, of the University off Serres, Constantinos Papatheodorou, showed that there are three rooms inside and archaeologists now hope that the roof has not collapsed filling the chambers with tons of earth, because such a scenario will significantly delay entrance in the tomb.