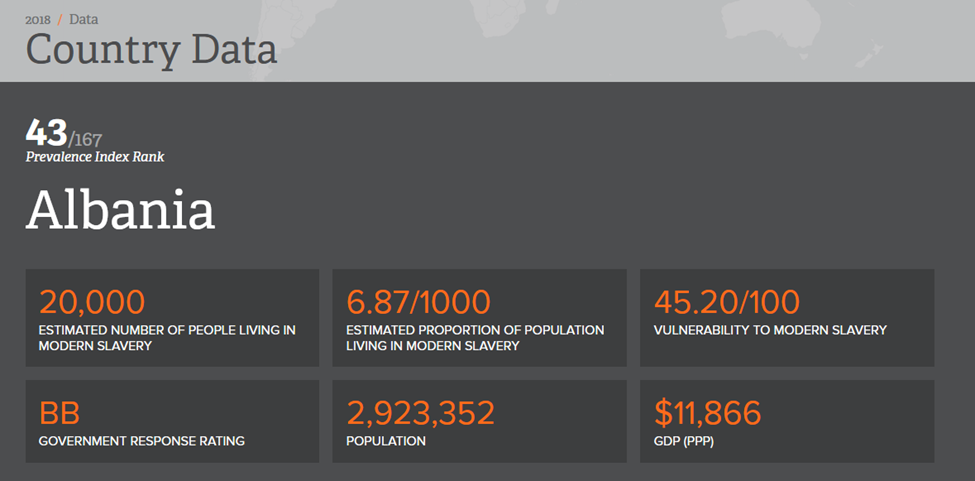 It's estimated that around 20 thousand people suffer from a form of modern slavery in Albania. According to the Global Index report, in relation to the population number, this ratio is thought to be 6.86 people per 1000 residents.
These are the figures of the 2018 Global Slavery Index, where Albania ranks 43rd out of 167 economies which have been analyzed in the report, in terms of the prevalence of slavery, which includes human trafficking, forced labour, forced marriage or the sale and exploitation of children. Meanwhile, the response of the Albanian government includes:
-Survivors of slavery are identified and supported to exit and remain out of modern slavery.
-Criminal justice mechanisms function effectively to prevent slavery.
-Coordination occurs at the national and regional level and governments are held to account for their response.
-Risk factors, such as attitudes, social systems and institutions that enable modern slavery are addressed.
Government and business stop sourcing goods and services produced by forced labour. /ibna/