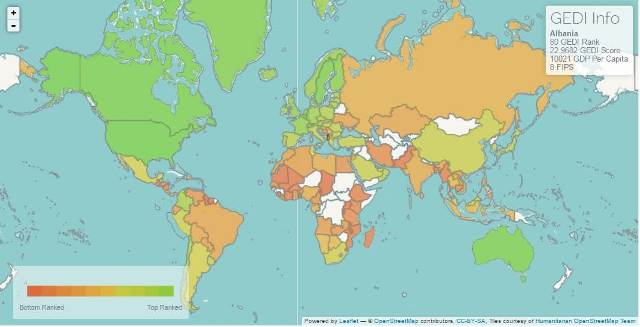 The Global Entrepreneurship & Development Index has published its 2017 report. According to this report, Albania has lost four places compared to a year ago in the Global Entrepreneurship Index ranking.
This ranking is conducted by the Institute for Enterprise and Development (GEDI) based in Washington (USA).
In this list, Albania ranks alongside other countries such as Egypt, Bulgaria, Argentina, Armenia, Iran, Ghana and Vietnam.
Other countries of the Balkan have a better ranking than Albania. They are Slovenia, Turkey, Cyprus, Greece, Croatia, Montenegro, FYR Macedonia and Serbia.
The Global Entrepreneurship Index is an annual index that measures the health of the entrepreneurship ecosystems in each of 137 countries. It then ranks the performance of these against each other. This provides a picture of how each country performs in both the domestic and international context.
The GEDI methodology collects data on the entrepreneurial attitudes, abilities and aspirations of the local population and then weights these against the prevailing social and economic 'infrastructure' – this includes aspects such as broadband connectivity and the transport links to external markets.
This process creates 14 'pillars' which GEDI uses to measure the health of the regional ecosystem.