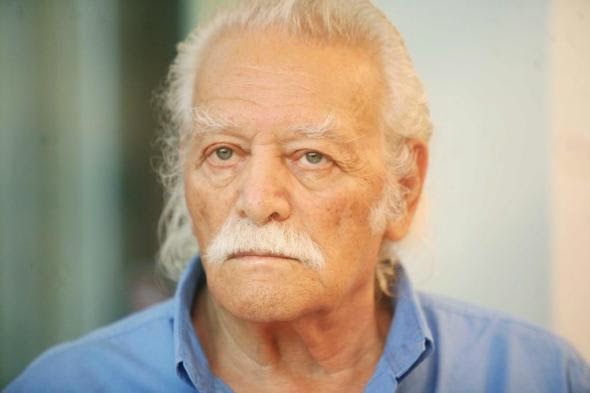 Athens, December 1, 2014 Independent Balkan News Agency
By Spiros Sideris
"You will have read about the plan to blow up our headquarters at the Hotel Grande Bretagne. I do not think that was to my advantage. Nevertheless, a ton of dynamite was placed in sewers by extremely skillful hands".
"That is what Winston Churchill wrote in his telegram to his wife for his close encounter with death in Athens on Christmas Day 1944. The "skilful hands" belonged to Manolis Glezos, the Greek hero of the resistance, 70 years after the placement of explosives, reveals to the Observer how the leader of Britain in wartime came too close to getting killed by communist rebels towards the end of the Second world War". That is how SYRIZA's MEP revelation to the British newspaper starts.
"I'll tell you something I've never told anyone," said Mr. Glezos to the newspaper, "I myself was holding the wire with the cord and had to unwrap it", narrating how he spent many hours in the sewers in order to place the dynamite during the night.
"The IPU wanted to blow up the British administration but did not want to be responsible for the murder of one of the "Big Three". We wanted to blow up the Great Britain (hotel in Athens), because it was the headquarters of Scobie", says Manolis Glezos in his interview in the Observer on the cancellation of the plan to blow up the hotel, because the British Prime Minister was inside.
"We were about 30 people. We were working in the tunnels. We feared that they wouldl listen to us, recounts the Greek "Guy Fawkes".
"We crawled through the shit and water and we put the dynamite just below the hotel". "(…) there were enough explosives to blow the building. It took me at least two hours to put the explosive material and two hours to return, and when we came out it was a matter of seconds, everything was ready",adds Glezos.
The project was eventually canceled when members of EAM learned that Churchill had arrived in Greece and was at the hotel. "I went to those who had the detonator and we waited, waited for the signal, but it never came. Nothing. There was no explosion. Then I found out. At the last moment the IPU had found out that Churchill was in the building and ordered to abort the attack", said the hero of the resistance.