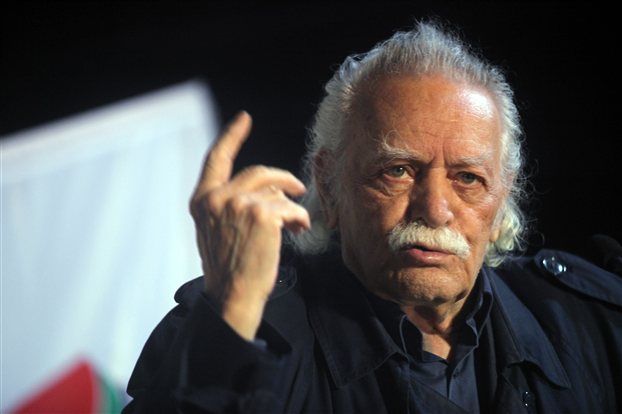 Athens, May 22, 2015/ Independent Balkan News Agency
Call "to the people to go out in the streets" send MEP SYRIZA Manolis Glezos in a statement, which denounces the asphyxiation imposed by the partners to the Greek people.
With the word "asphyxiation" Glezos describes, "what they are sadistically have the famous Partners been doing over the last four months at the expense of our people and their government, with the continuous applause of their domestic partners".
It is, as he says, "like they have placed a plastic bag on the head of every citizen of the country, for daring, to stand up to them and say enough is enough.
"Admire Europe and institutions!", Glezos continues and denounces "the daily taunts from the echelons of power, insidious leaks, lies told in the certainty that their voice in the end will be the only one to be heard, because he has the good fortune to be a powerful (although corrupt) German, a venerable Luxembourgish (without this preventing him to live in a tax haven), a reputable French (although spineless, forgetful), an upstart (and petty criminal) Dutchman, but an expert at kneeling gracefully at the feet of the strong".
"I regret that at this time I'm away from Greece. But I will be more sorry if you do not see from tomorrow, our people take to the streets with all its angry dignity, the fair anger that reshapes into political act against those who are planning their extermination", says Manolis Glezos and continues:
"We owe it to the generations to come to take to the streets, to say to the loan sharks that we have no more blood to give. Get out in the street to show to our government that we are next to it them, so long as it doesn't take a step back".
"Fellow Greeks, now is the time to prove to everyone that we keep the memory of freedom, the ideology of resistance", says the SYRIZA MEP.