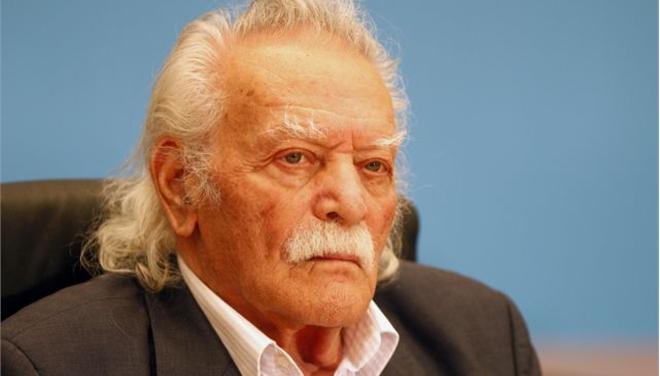 By Spiros Sideris – Athens
This parliament can elect a President of the Republic, said SYRIZA MEP Manolis Glezos.
Glezos, in an interview with the newspaper "Agora", claimed that the issue election of the President will depend on whether the Greek and foreign economic and political system want Antonis Samaras, and stressed that "especially the MPs of New Democracy and PASOK do not want elections now, because they will salary and pension gains and benefits, while it is not at all certain whether they will be are re-elected".
At the same time, he clarified that in order for a former MP and Minister of PASOK to be accepted in the ballots SYRIZA a mere statement of regret will not suffice, while he stressed that in the case of early elections he will resign from the Euro-parliament to be a candidate in Cyclades district.
For SYRIZA resorting to the ballots is the only way, since the government policy according to the main opposition party, is against the interests of the people and results in the sellout of the country to foreign interests.