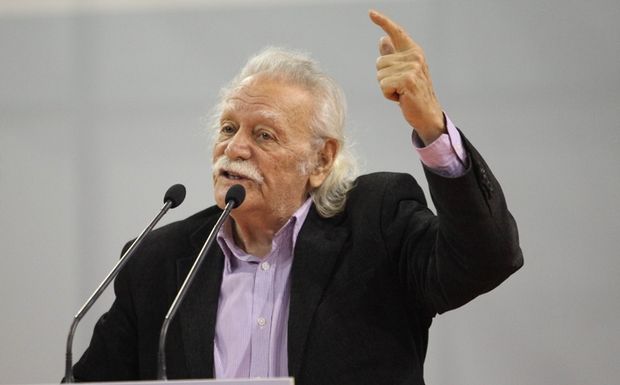 By Spiros Sideris – Nicosia
The proclamation of new elections, even if SYRIZA achieves a majority in the next national elections, heralded the SYRIZA MEP Manolis Glezos in a statement at the radio station "Vima FM", on Monday. According to his statement, Glezos states that "the electoral law is a law that does not focus on the essence. Does it not "see" the grabbing of 50 seats? We will seek to convince the Greek people to not give it to us (the power) with the bonus. But if we win the elections and we win the bonus, we have said that we will immediately launch new elections, removing this electoral law and going for a simple and honest electoral battle".
Immediate was the response by SYRIZA, whose executives emphasise that the views of Manolis Glezos do not reflect the collective design, noting however that the positions of the MEP are fully respected. "The fixed position of SYRIZA is the constitutional guarantee of the simple proportional representation", clarify the sources from Koumoundouros.
It should be noted that in order for (ie next elections) any change to the electoral system to be applied from the next elections, an increased majority of 200 MPs is required. Otherwise, (if the changes are agreed by fewer MPs) they will be applied to the after next elections.